Maldives leading fuel trader, Hawks Pvt. Ltd. has won two awards related to fuel supply at the Maldives Boating Awards 2019.
Hawks won Best Tanker Fuel Operator and the award for Bunkering and Fuel Supplier of the Year 2019 during the ceremony held at crossroads Maldives on 23rd December 2019. They are the proud winner of Bunkering & Fuel Supplier of the year" for 3 consecutive years at Maldives Boating Awards.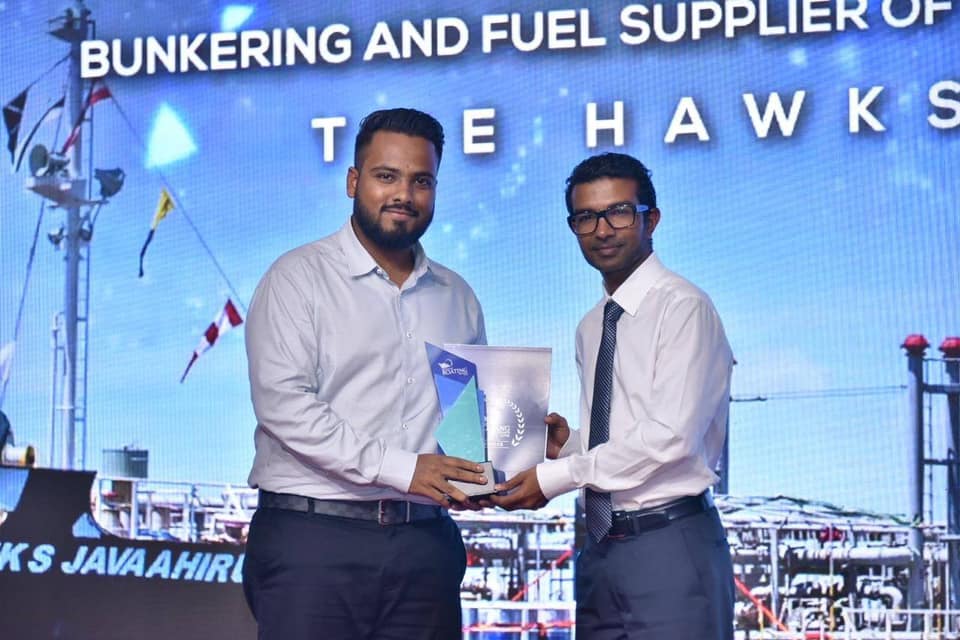 The Hawks Pvt Ltd is one of the leading companies for the import & distribution of high-quality fuel in the Maldives. With more than 11 years experience in the area of fuel supply and exceptional attention to the needs of their clients, the company has developed an extensive portfolio ranging from fuel delivery & related services to construction, transportation, and activities in the hospitality industry.