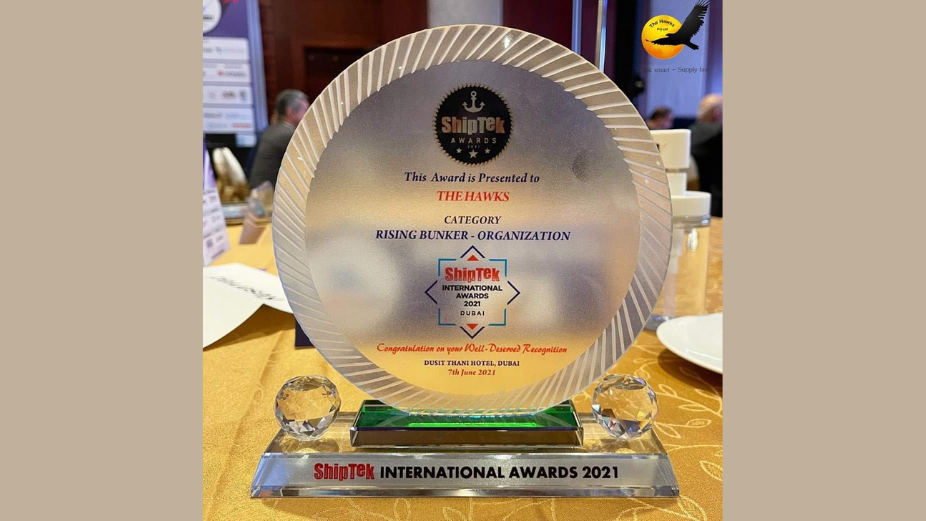 The Hawks Private Limited has won a prestigious accolade at ShipTek 2021, an awards event aimed at key decision-makers and high-level policy takers within the marine, offshore, oil & gas sector.
The event takes place at a time when there is growing optimism about the future of many sectors of the regional shipping business.
The Hawks won the award of Rising Bunker-Organization at Shiptek 2021, consolidating its position as a leading fuel supplier and bunkering company in the Maldives.
The Hawks Private Limited is one of the leading importers & distributors of high-quality fuel in the Maldives. With more than 14 years of experience in the area of fuel supply and an exceptional attention to the needs of their clientele, they have developed an extensive, innovative product portfolio.
The Hawks' role in the fuel supply industry remains to inspire their business partners and become their first choice through excellent customer service, timely delivery and certified product line. They aim to maintain the highest standards for all of their products, challenging the status quo by offering original solutions to enhance clients' business on both a national and global scale.