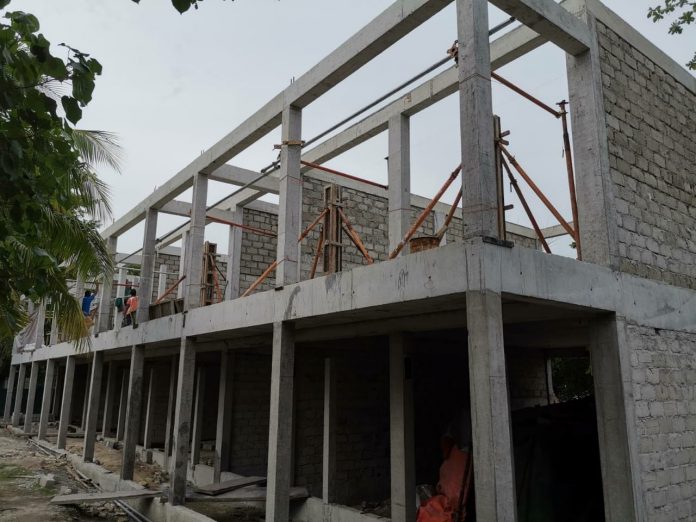 High Commission of India in the Maldives (HCI) has shared the progress of R. Kinolhas school classrooms project which is being executed under the Indian grant assistance registers. This was shared on Twitter by HCI on 18th July 2020.
HCI states that their participation in this project is a reflection of the intense cooperation between Maldives and India in the education sector.
This project was commenced during the first half of last year.
The Government of India has granted MVR 12,001,056 to the Government of Maldives to construct and equip six classrooms in Noonu Lhohi and Raa Kinolhas, each. These classrooms are being built to allow the schools in both islands to change into single session schools. Restructuring all schools to single session schools is one of the priorities of the Government.
The grant assistance has been provided through the USD 6,930,006.93 granted to the Government of Maldives by the Government of India during the visit of the Minister of External Affairs of India Ms. Sushma Swaraj in March 2019. The aim of the grant assistance is to conduct socio-economic development projects across the country which are of high impact.