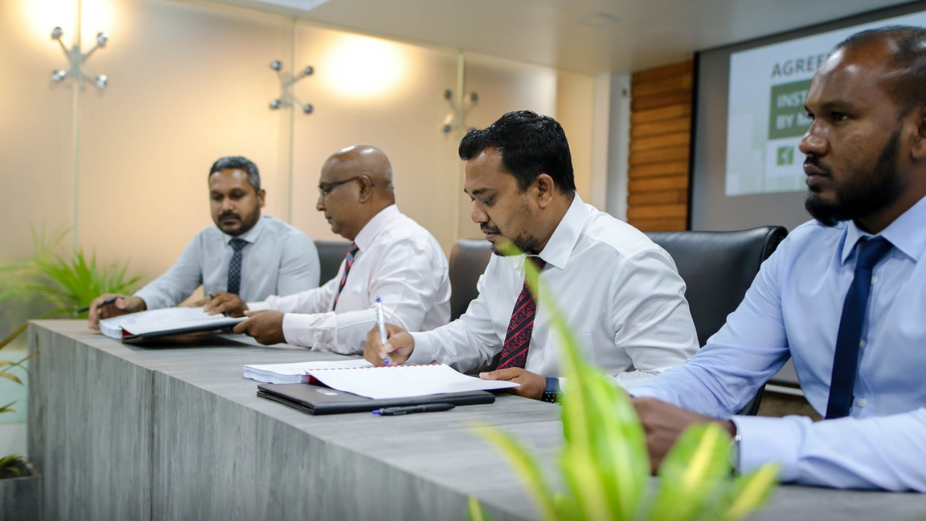 Housing Development Corporation and Maldive Gas signed an agreement to establish a convenient system to provide gas for the residents of Hiyaa Flats. This agreement was signed by the Managing Director of Maldive Gas Mr. Shazai Siyam and Managing Director of Housing Development Corporation Mr. Suhail Ahmed.
This agreement is the first of its kind to be signed in the Maldives for a social housing project. This initiation was taken to reduce the difficulties that will be faced by the residents of the Hiyaa Flat as it will be challenging to change the gas of each household on all the floors. Additionally, this was also done to take safety precautions as it is not advisable to carry gas in the lifts used for daily purposes.
This project consists of creating a storage space for gas in each tower by following all the safety regulations. Housing Development Corporation estimates this project to be completed by the second quarter of 2022. This project has been handed over to Maldive Gas for 20 years.