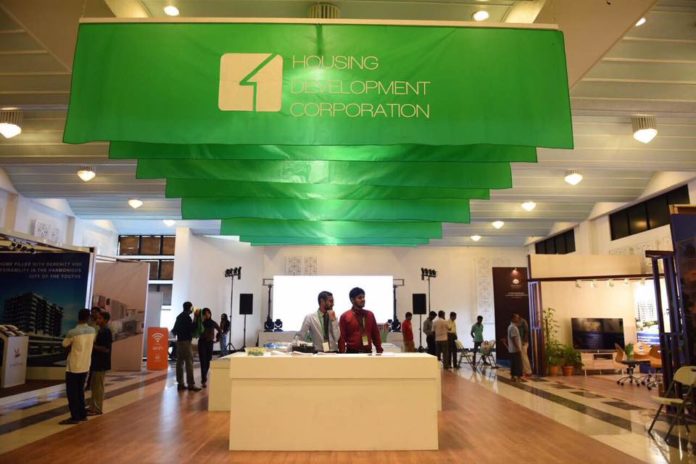 Minister of Housing and Infrastructure Dr Mohamed Muizzu officially inaugurated the Maldives Financial Expo 2017 on the 6th of July 2017.
Maldives Financial Expo 2017 is the second annual event run by MMA. With this year's theme being Housing and Finance, the Expo creates a platform for the public to engage and discuss with experts from banks, financial institutions and insurance companies as well as developers, related government authorities, built environment community and service providers.
As the Associate Partner of the event, HDC ensures the presence of all the exhibitors of the housing component at the event so as to provide the public with the most relevant information regarding the housing market in the country.
Out of the 30 plus exhibitors of the Expo, ten exhibitors are HDC's partners in the event which consists of Renaatus, Rainbow, NPH, Jausa, Apollo, Hari &Co., Damas, Inside+, Muni Enterprises and Ensis Group. HDC's presence is at Dhoshimeyna Malam, the first floor of Dharubaaruge which is occupied exclusively for all its exhibitors. HDC ensured that the venue is transformed into an aesthetically impressive set portraying the vision of Hulhumale' City.
Additionally, HDC's campaign "Building SMART Citizens" was initiated at the Expo today to establish networking and professional connections between the public and government authorities, to share Hulhumale' development project with the public as well as provide a platform for constructive discussions focusing on areas of the housing market in Maldives.
As such, HDC initiated several high-level panel discussions in which the first one was "Creating a Sustainable Housing Market in the Maldives".
HDC considers Financial Expo 2017 as a timely and opportune event, and a dedicated platform to provide visitors with a complete overview of housing projects, with the opportunity to present an elaborate set displaying the modern residential lifestyle available in Hulhumalé City. HDC further believes the initiative taken by HDC indicates efforts to commit to a more visitor friendly environment with dedicated resources to provide valuable information to the public.
This year's Expo will take place from 6,7, 8 July 2017 and will be open to the public from morning until evening, with public information sessions, discussions, live music and lucky draws.