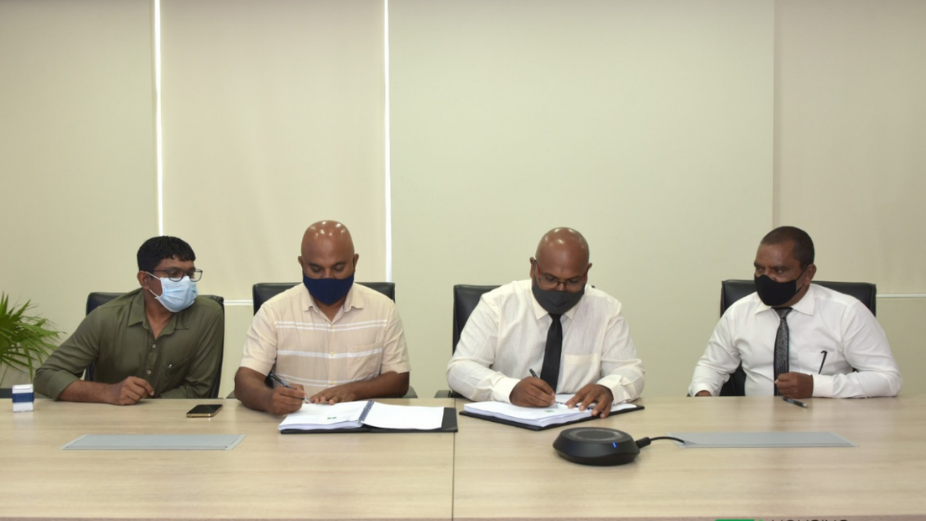 Housing Development Corporation (HDC) has contracted a company to construct 114 housing units in Hulhumale'.
The mixed-used residential housing units, specially targeted towards middle-class residents, are to be built by SASe/Glut Joint Venture Pvt Ltd.
During the signing ceremony today, the agreement was signed on behalf of SASe/Glut JV by the company's Managing Director, Abdulla Savaadh, and on behalf of HDC by the company's Managing Director, Suhail Ahmed.
In order to cater to the housing demand at the lowest possible costs, HDC has revealed that the project will be constructed on 11445 at S1-3.
Under this project, of the 114 units, 60 percent will be sold at a maximum rate of MVR 2,185 per sqft. The remaining 40 percent can be sold by the developers at market rates.