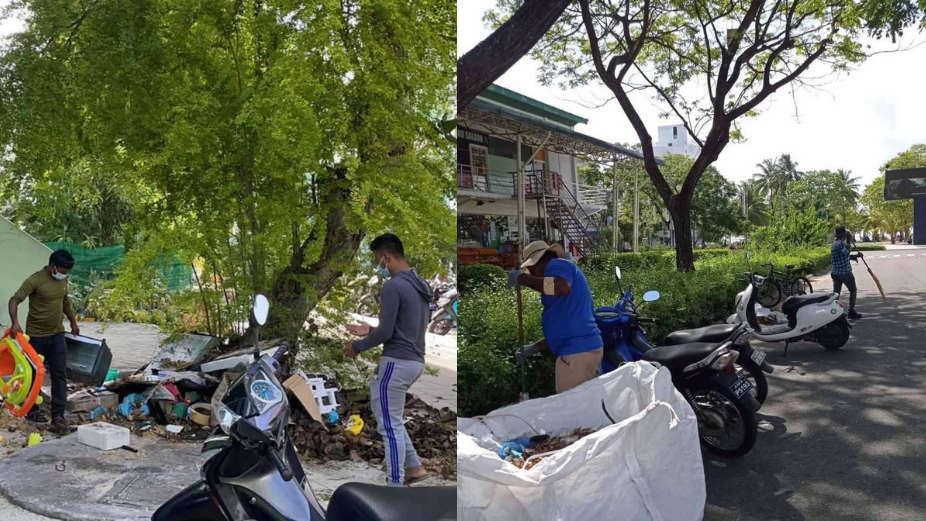 The cleaning team of Housing Development Corporation (HDC) has begun a mass cleaning initiative to clear out waste thrown away by residents of Hulhumale' households.
According to HDC, the program was initiated on 10th May 2021 and will be carried out for a further period of two weeks. Under this initiative, a total of 12 tons of waste was collected by the team on 24th May alone.
HDC states that it encourages residents to utilize the services of WAMCO to responsibly discard their waste instead of dumping it outside their apartments on the streets.
Large amounts of litter, rubbish and waste can be seen accumulating in many areas of the developing island. This issue of waste accumulation poses a threat to public health and the environment.