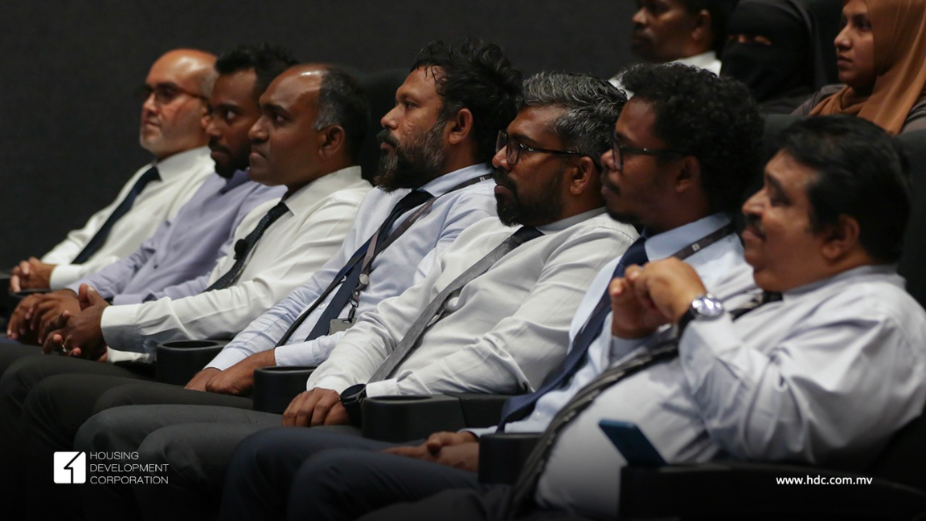 The official launch of Housing Development Corporation (HDC)'s 2022 Apprenticeship Program was held on 18th August. The programme is conducted in collaboration with the Ministry of Economic Development and the Ministry of Youth, Sports and Community Empowerment.
HDC Apprenticeship Program is one of the key CSR initiatives by HDC. The objective of this program is to develop skilled workforce in the society true to our strategic pillar of developing a consonant community and bring socio-economic equity. The program will allow participants to gain experience and training in various fields in HDC such as; Gardening, Masonry, Welding, Site Supervisor for Building Construction, Electrician, Heavy vehicle operators, Building Maintenance, Plumbing, Carpentry, Refrigeration and Air-conditioning.
The primary focus of the program is developing the skills of the chosen discipline, gain self-confidence, learn work ethics and build the apprentice's competence to become a professional. Since 2016, over 54 successful graduates have completed the program and are serving in various posts in HDC and other corporate entities. Through this program HDC strives to enrich the lives of the future generations.
Apprentices will be required to attend the allocated hours of work similar to other staff, while completing the required amount of hours and attaining the level of performance required to get certified after evaluation.