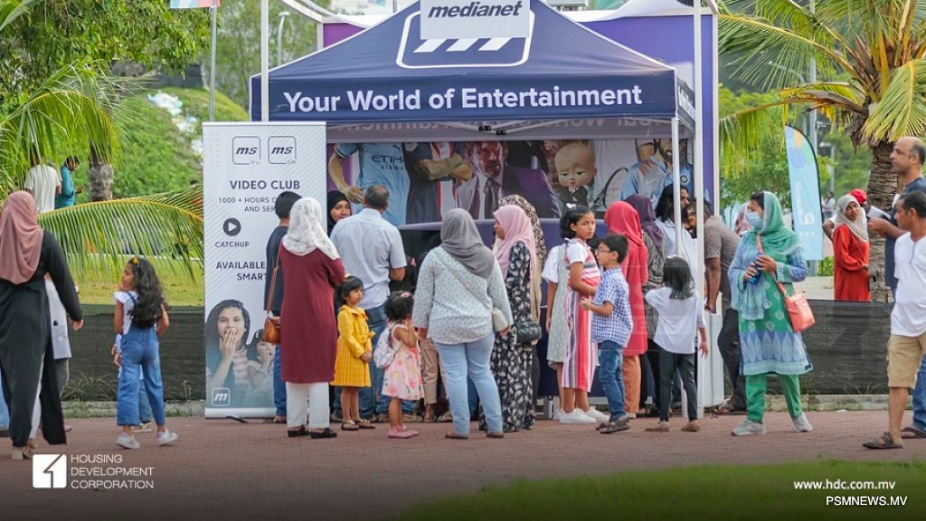 Housing Development Corporation (HDC)'s Smartcom Fair 2022 held in Hulhumale's Central Park has concluded. Companies from the banking, technology, and telecommunications industries were present at the HDC-organized fair.
The state-owned HDC claimed that the fair's objectives were to familiarize people with contemporary technology, educate people on applications and other digital platforms for services, and develop Smart Citizens for a Smart City. According to HDC, the businesses that attended the fair set up booths, made presentations, and distributed information about their services and smart city solutions.
To increase public digital literacy, practical information on important topics like cyber safety was provided. The fair was held to celebrate the one-year anniversary of the Open Access Network service launched by HDC.
The partners, visitors, and participants were thanked by Chief Commercial Officer (CCO) of HDC Ahmed Nafiz for making the fair a success. He claimed that several efforts are being made to transform Hulhumale' into a technologically advanced metropolis. In addition, HDC introduced brand-new technological services, such as the development of electric vehicle charging stations. The public will receive tech-enabled services, according to HDC.