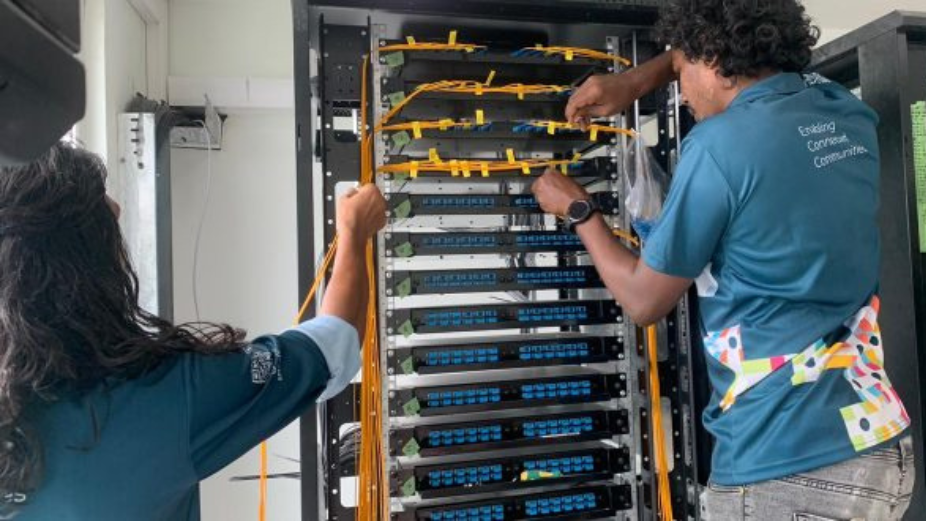 As part of the planned expansion of the Open Access Network and fiber connections to upcoming developments in Hulhumalé, Housing Development Corporation (HDC) has extended the FTTH (Fiber-to-the-home) connections to MACL and STELCO apartments.
The city wide FTTH network is a strategic infrastructure asset being established at present by HDC to create the fundamental platform required in a smart city ecosystem. Residents living in 7000 Hiya flats have been using HDC's FTTH connections to obtain internet and cable TV services. FTTH has several advantages to both the community and the service providers.
HDC believes that this readily available FTTH connectivity in these Mixed-residential apartments are a necessity for the residents to obtain the internet, TV and other similar services quickly as soon as they move in. Additionally, these FTTH connections can give the owners/residents of these apartments greater speed, more service range, easy and flexible choices. FTTH has been useful for individuals seeking to keep pace with high-bandwidth Internet applications and home entertainment options such as high-definition video on demand.
Service providers too can benefit from the FTTH, as they can provide connections instantly to the customers' home without having to keep them waiting for too long to install the physical cabling. It will also likely to increase the subscriber rate for service providers with the FTTH and reduce the installation time and costs to service providers significantly. With the establishment of OAN, the service providers can now focus on providing more value-added services to their customers.
Additionally, the GPON network and FTTH can minimize the road diggings, and it will be a future-proof scalable network, and a cost-effective model for service providers. And, in addition to the considerable reduction of capital expenditure on infrastructure, network maintenance costs for service providers can be reduced, thereby giving the service providers more time and resources to focus on their core business.
Hence, HDC believes that Open Access Network is a vital infrastructure component for the society to thrive digitally.