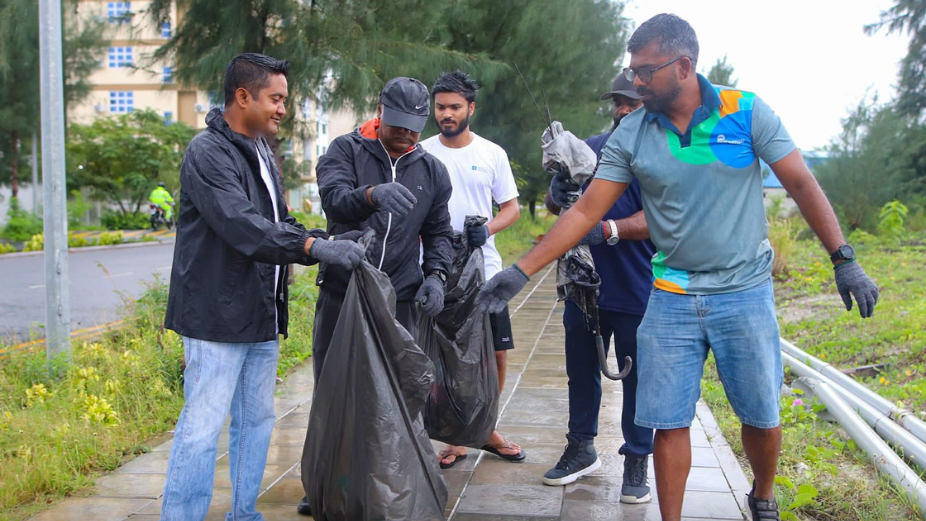 Housing Development Corporation (HDC) conducted a special event: Dengue Ijaaba on Saturday to identify and clean up major mosquito breeding grounds in Hulhumale'.
The event began at 7 AM and participants of the event were distributed into teams and identified mosquito breeding grounds whicch were later cleared by the cleaning teams using chemicals.
Speaking at the event, HDC's Managing Director Ahmed Athif sad the dengue control and prevention program is of immense importance. Athif noted that the statistics released by HPA shows an increase in dengue cases, and said it requires urgent attention. He further described the 'Dengue Ijaaba' program as the first step to raise awareness among the people living in Hulhumale'.
Maldives has recorded four fatalities from dengue this October.