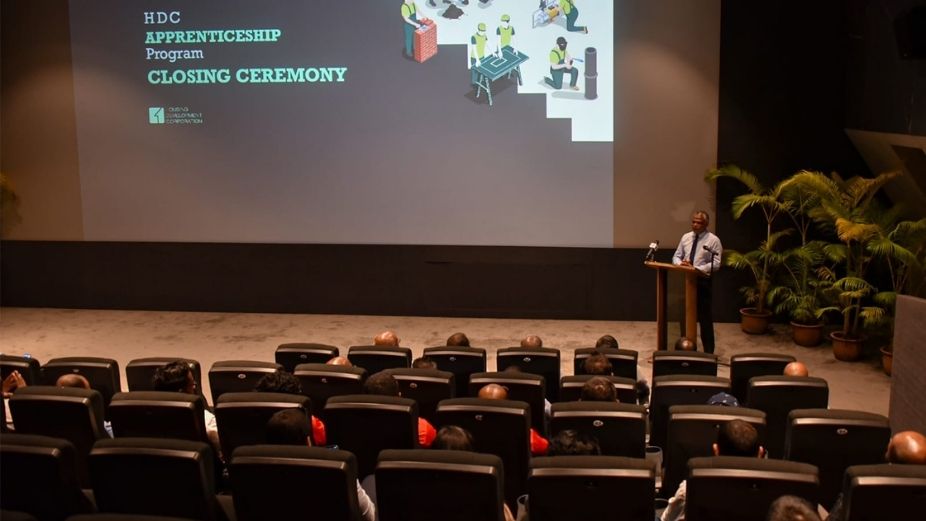 Housing Development Corporation (HDC) marks the end of its annual apprenticeship program. This year's annual apprenticeship program was completed by 54 apprentices and the certificates were given in a special ceremony held to mark the end of the program.
The main aim of the apprenticeship program is to provide development opportunities for youths in different areas. During this program, the participants were trained for four months in multiple areas such as heavy vehicle operation, masonry, gardening, welding, electrical, and construction.
Minister for Higher Secondary Education Dr.Ibrahim Hassan was the Chief Guest of the ceremony held at Hulhumale' Schwack Cinema to mark the end of this program. In this ceremony, HDC sent their gratitude to Alia Maldives, iNOCA Private Limited, Muni Enterprises, and FW Constructions for the assistance provided by them.
Additionally, HDC stated that they are looking forward to providing employment opportunities to the apprentices who showed the best performance during the program.