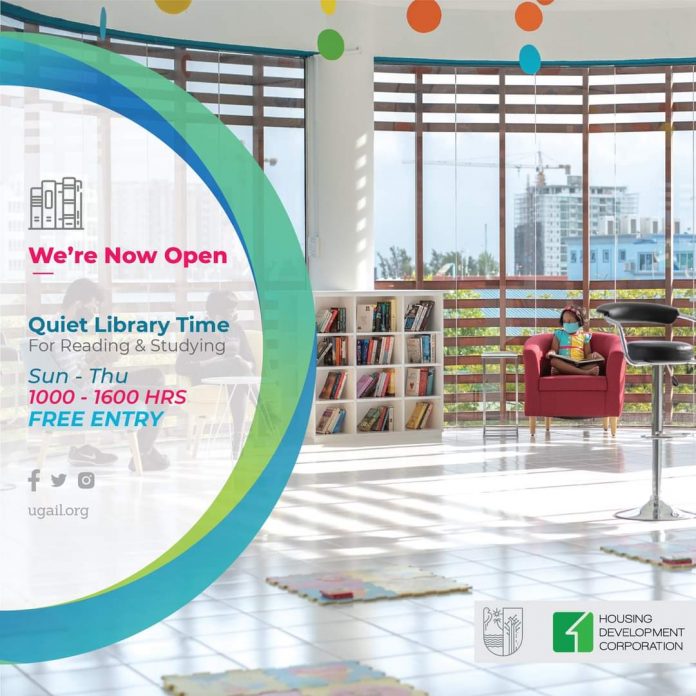 Housing Development Corporation Limited (HDC) has announced that Circle Space is now open for quiet library time for individuals seeking to opt for a quieter environment to immerse themselves into books while reading and studying.
This opportunity is an initiative of Ugail Foundation and is tagged on social media as #MeetReadLearn.
Ugail foundation was established in 2019 to bring together the people empowerment work and the corporate social responsibility work, for the past 25 years, of Professor Ugail under one entity. The Foundation specifically promotes science, technology, engineering, art and maths (STEAM) across the board especially among the kids and youth of the Maldives through a modern and dynamic curriculum form.
The Foundation also conducts awareness programs to create a general understanding and acceptance of such essential 21st-century skills. It helps run research and development projects with a technical focus which have tangible benefits to the nation and to its people.
According to an announcement made on social media by the Ugail Foundation, the service provides free entry. Circle space will be open on weekdays (Sunday – Thursday) between 10:00 and 16:00.
Circle Space is situated in Hulhumale, on the 3rd floor of Centro Mall.
HDC reminds its visitors to abide by the COVID safety measures and guidelines issued by HPA and other Health Authorities when the visitors are out in the public and while incoming and outgoing from the Circle Space.