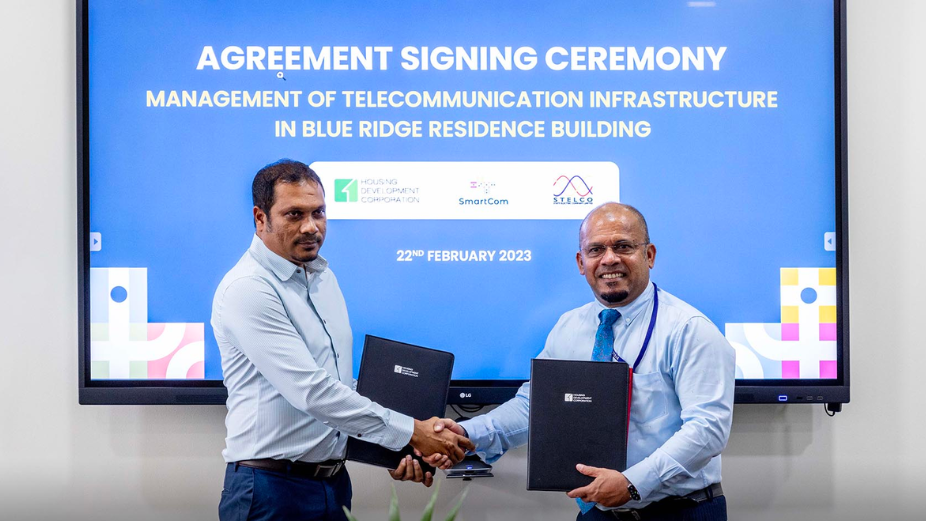 Housing Development Corporation (HDC) has signed an agreement with State Electric Company (STELCO) to manage telecommunication services in Blue Ridge Residence.
According to HDC, this agreement was signed as part of the corporation's commitment to standardising telecommunication infrastructure in Hulhumale'.
The Blue Ridge towers are STELCO's housing towers developed in Hulhumale' Phase II. They contain a total of 320 housing units including 72 single-bedroom units and 288 triple-room units. Apartments from the Blue Ridge towers have been awarded to eligible employees via lucky draw.