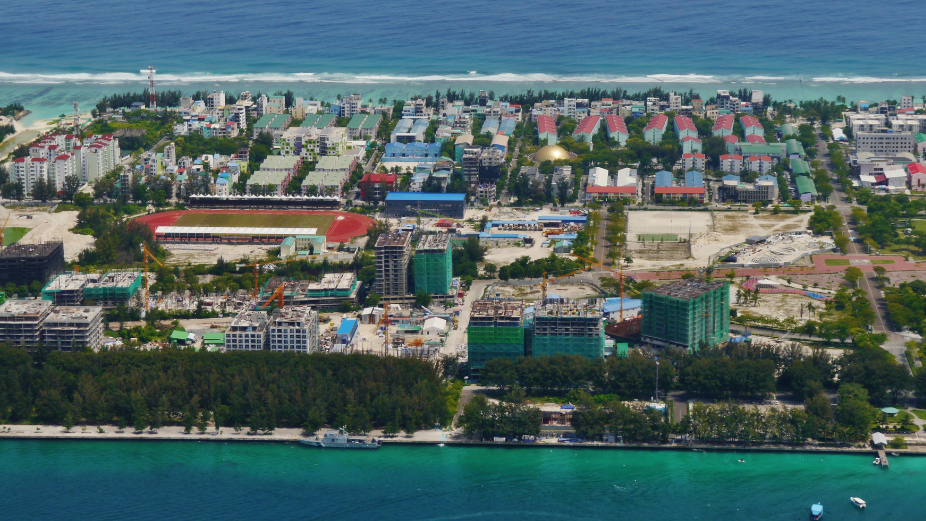 Housing Development Corporation (HDC) is seeking interested parties to develop a community centre in Hulhumale'. The project is open for Expression of Interest (EOI) and will be built in Neighborhood 2 of Hulhumale' Phase I. The project will be developed and operated on a model open to interested parties. HDC has allocated over 14,000 sqm of land behind Amin Avenue for the project.
The purpose of the centre is to provide services to the public with the increasing population in Hulhumale', including a cinema, library, bookstores, sports activities, and events requested by the public and various agencies. HDC will also allow photo booths to be set up as recreational spaces for interested parties to go with family and friends.
The deadline for the submission of EOI is 9th March 2023, before 1400hrs to the HDC headquarters or via email. HDC has issued a guideline for interested parties to follow at the site. There is a possibility of developing the centre with seven floors, so accessibility arrangements should be made for all parties. Cafes and restaurants should also be included, along with adequate parking and a plan to manage waste generated at the site. HDC has requested that the building be designed in an environmentally friendly, cost-effective, and sustainable manner.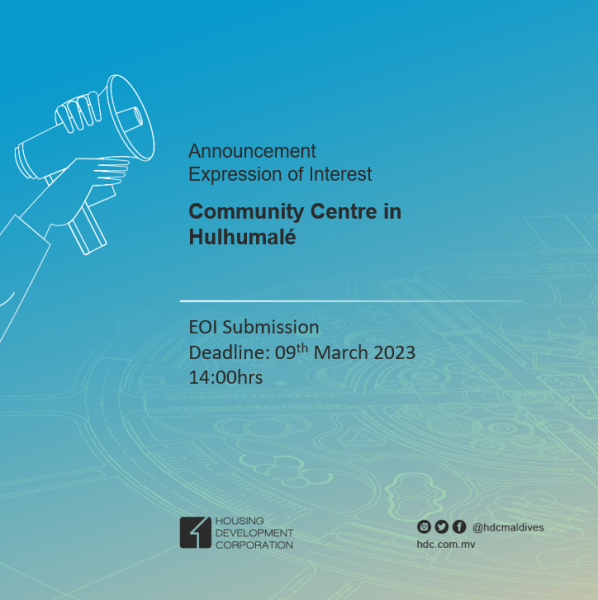 View the announcement link here: https://hdc.com.mv/announcements/invitation-submission-expression-interest-eoi-development-community-centre/