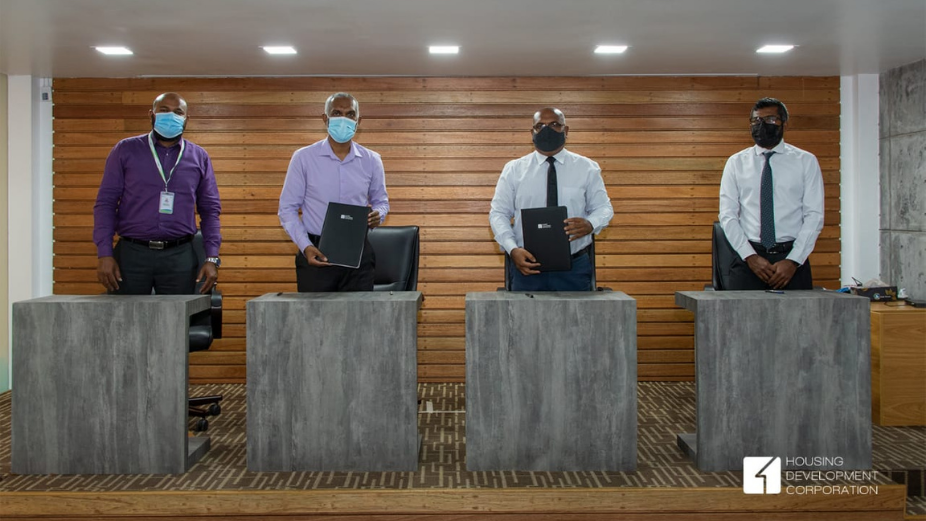 Housing Development Corporation (HDC) has today signed an agreement with Male' City Council, to provide the council with a unit as its administrative office.
The agreement was signed on behalf of the Male' City Council by Male' Mayor, Dr. Mohamed Muizzu. It was signed on behalf of HDC by the corporation's Managing Director, Mr. Suhail Ahmed.
Under the agreement, a unit of Amin Avenue Maple Tower has been designated as the council's administrative office space. HDC states that it believes this agreement will help both the corporation and Male' City Council in working together for the betterment of the quality of life of Maldivian citizens.
Furthermore, HDC notes that the corporation is ready to work in any and all possible ways with the council to provide enhanced services to residents, especially those residing in Hulhumale'.