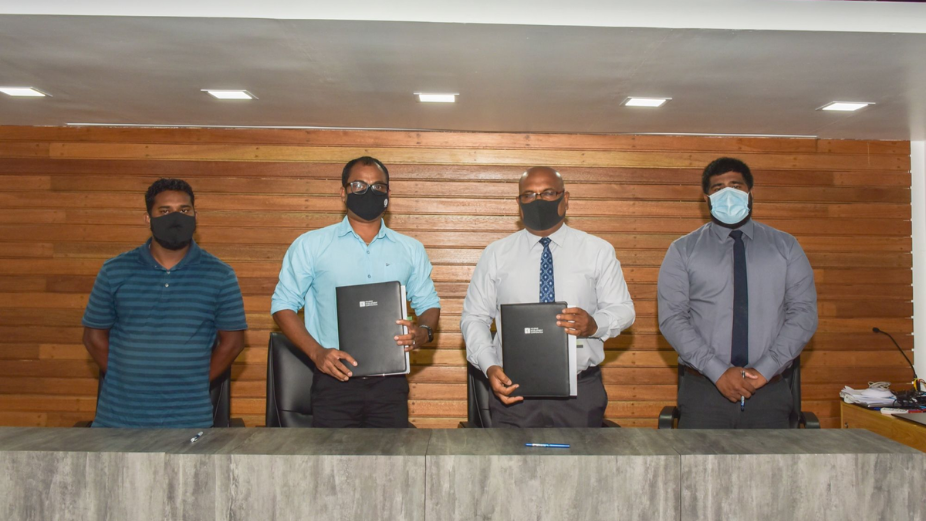 Housing Development Corporation Ltd (HDC) has signed an agreement with Westore to develop and operate an office building in Hulhumalé. 
The agreement was signed on behalf of HDC by Managing Director Mr. Suhail Ahmed, and on behalf of Westore by Managing Director Mr. Ahmed Saeed.
Housing Development Corporation is a government-owned corporation that undertakes the development and management of Hulhumalé, Maldives. Currently working towards turning Hulhumalé into the nation's first sustainable city, the corporation undertakes projects that are hospitality-related, industrial, recreational, commercial and residential in nature, while introducing new opportunities on a scale previously never seen before in the country.