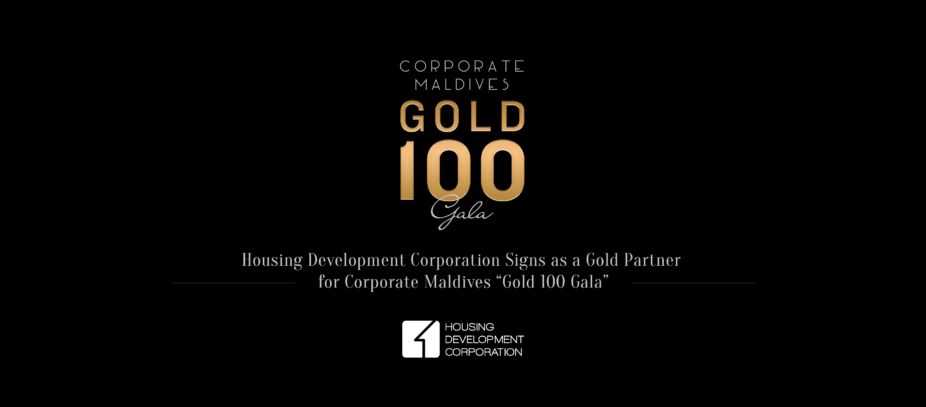 Housing Development Corporation Limited (HDC) has signed as a Gold Partner of the "GOLD 100 GALA" 2021, the most prestigious business awards in the Maldives.
Housing Development Corporation is a 100% state owned enterprise formed by a presidential decree, initially established in 2001. HDC undertakes and manages the overall planning and building of the reclaimed city of Hulhumalé, the Maldives' biggest and most ambitious urban development project.
Currently working towards turning Hulhumalé into the nation's first sustainable city, the corporation undertakes projects of hospitality, industrial, recreational, commercial and residential in nature, while introducing new opportunities on a scale previously never seen before in the country.
The 5th edition of Corporate Maldives "GOLD 100 GALA" will be held at CROSSROADS Maldives on 16th November 2021. At the GALA function, "GOLD 100" companies will be presented with an award & the "GOLD 100" magazine will be unveiled.
GOLD 100 GALA is an invitation-only networking event bringing together top executives of Maldivian business community and also assisting those in search of new business opportunities. This event will be participated by Chairmen, Managing Directors, CEO & Key Decision Makers within the business community of Maldives.