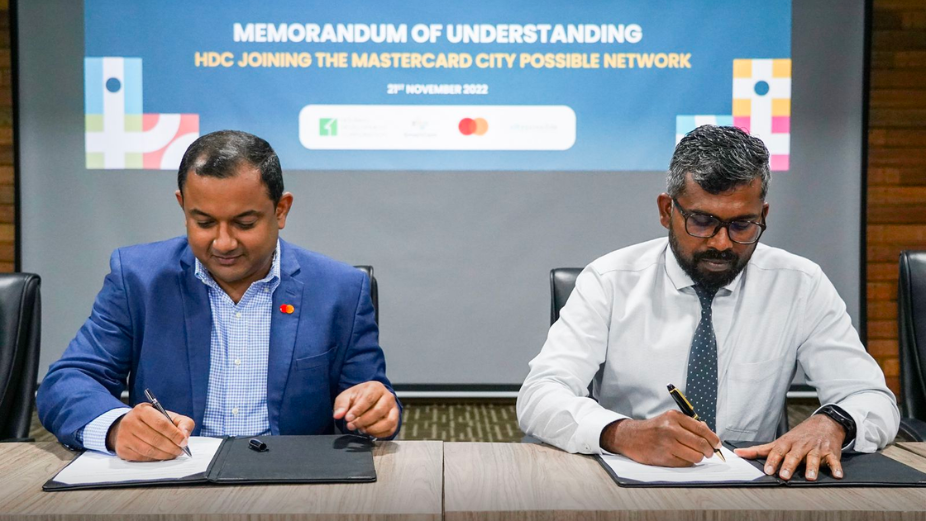 Housing Development Corporation Ltd (HDC) has today signed a Memorandum of Understanding with MasterCard, a global technology company in the payment industry, to join the membership of City Possible program.
City Possible™ is a new model for urban innovation in which a global network of cities, businesses, academics and communities work together to make the world's cities more inclusive and sustainable.
The City Possible network which was formed over 3 years ago now has over 300 city members, reaching over 600 communities, across 50 countries. The program and its unique solutions facilitate collaborations and co-creation, drive inclusive economic development and help build resilient communities among member cities.
This membership will provide various benefits for HDC's smart city initiative, by being able to obtain expertise and know-how from cities around the world and replicate innovative solutions from other cities with a local impact that will address the urban challenges, promoting sustainable urban development.
With an ambitious vision of building smart and connected communities, HDC has been paving the way toward making Hulhumale a digitally thriving smart city under a dedicated brand called SmartCom. The company has been continuously investing in digital infrastructure, identifying and leveraging in new technologies and smart solutions to bring in sustainable urban development, ensuring social inclusion, enhancing mobility, creating safer, clean environments and creating a more livable city.