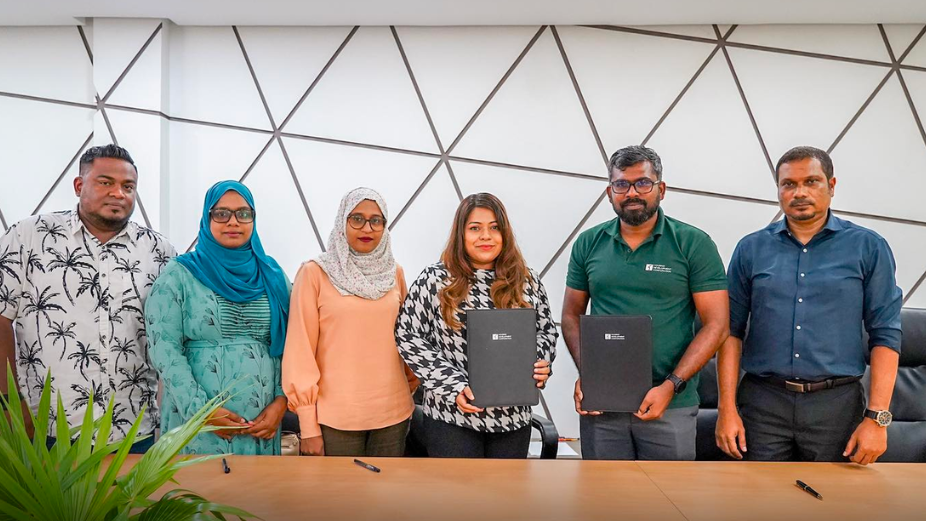 Housing Development Corporation (HDC) has signed a memorandum of understanding (MoU) with MOMS NGO, a non-governmental organisation working to empower mothers across the Maldives.
The agreement was signed on behalf of HDC by Managing Director Ahmed Atif. Co-founder Sithra Mohamed signed on behalf of MOMS NGO.
Under this agreement, a MOMs NGO office will be established at Hiyaa Flats free of cost, so as to closely gather concerns and find solutions. The office space, located in Tower H8, will be dedicated to storing items and donations given to the NGO. It was also agreed that MOMS NGO will reach out to the women living in Hiyaa Flat and help them through a separate campaign with HDC.
HDC stated that it will also be collaborating on the Hope for Moms Campaign to assist MOMS NGO in storing the construction material as well as provide expertise in designing homes for those in need.