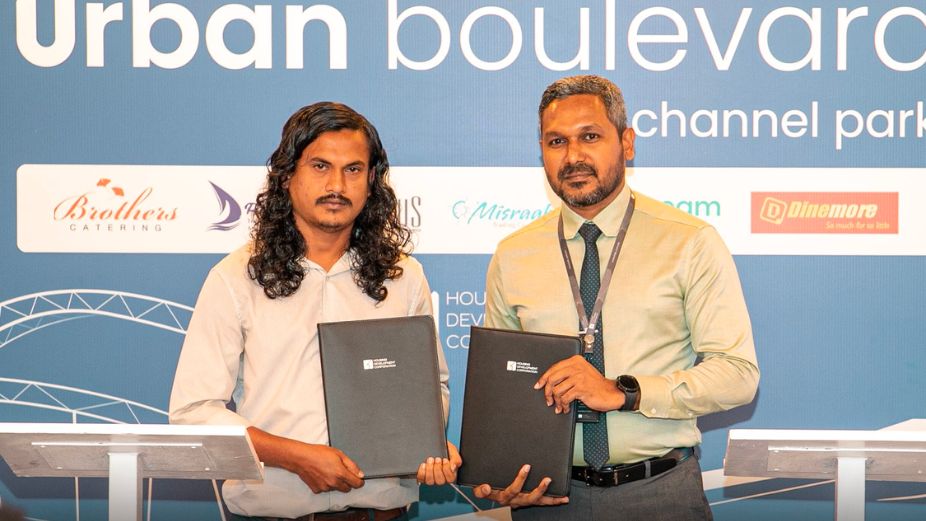 Housing Development Corporation (HDC) has made agreements with six different businesses to construct cafes and restaurants as part of the Urban Boulevard development project, which aims to develop the area where both phases of Hulhumale' meet. These businesses include Brothers Catering, RefCool, Celsius Private Limited, Misraabu Private Limited, Dinemore Restaurant, and Dreams Private Limited.
During the signing ceremony, the Chief Financial Officer of HDC, Ahmed Shaam, explained that the restaurants and cafes in Urban Boulevard will be designed to accommodate individuals with disabilities, with the aim of creating a comfortable and suitable environment for them. Furthermore, the development of Hulhumale' Phase II will prioritize social development opportunities for the large population it will accommodate.
A team from HDC is working in line with public opinion to implement the developmental plans for Hulhumale', and the Urban Boulevard project is expected to become a symbol of development in the area, creating a strong community.
The project will also offer a wide range of services and become a popular spot for visitors to spend time with loved ones. HDC has plans to construct a children's park, outdoor gym, and various other facilities alongside the cafes and restaurants, which will offer a fusion of food options. The cafes will be designed to be environmentally friendly, maintaining the beauty of Urban Boulevard.