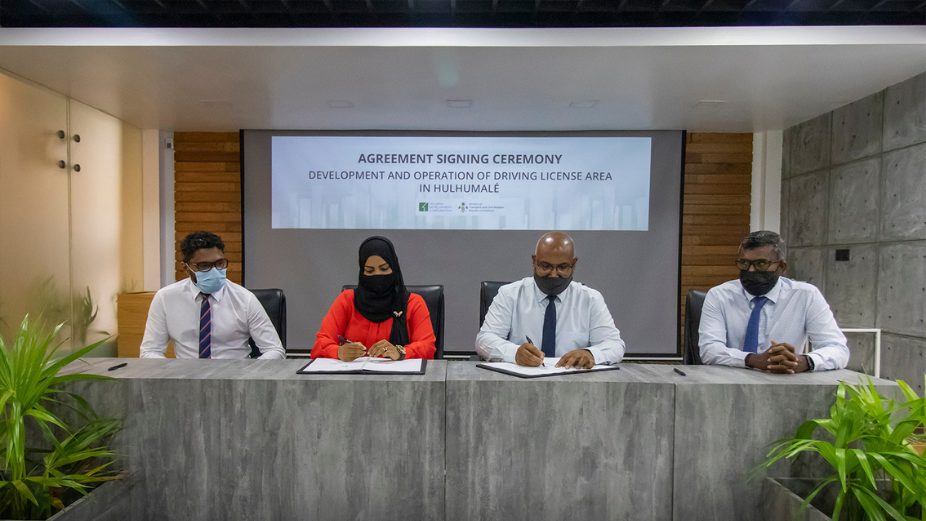 Housing Development Corporation (HDC) has signed with the Ministry of Transport and Civil Aviation to allocate a plot in Hulhumale' Phase 1 to conduct driving tests.
The allocated land (Lot No. 10909) spans a total of 20,163.58 sqft.
At the special ceremony held on Thursday, the agreement was signed on behalf of the Ministry by Transport Minister Aishath Nahula. It was signed on behalf of HDC by Managing Director Suhail Ahmed.
After the signing of the agreement, Minister Nahula noted that the areas used for conducting driving tests now posed various difficulties, and the new area that will be established in Hulhumale' will ease many of these issues.
According to HDC, the new area, located next to the Hulhumale' Phase 1 port, will see the commencement of driving tests after about a month.