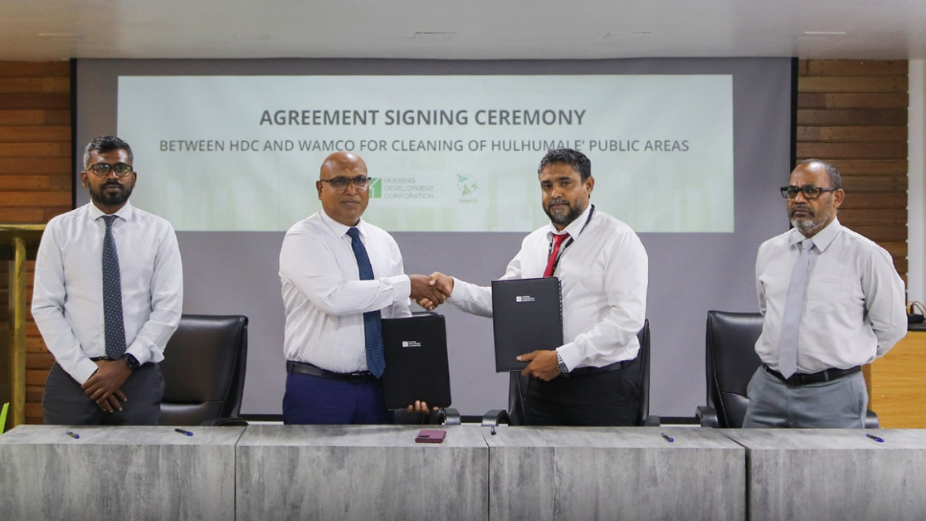 Housing Development Corporation (HDC) has signed with Waste Management Corporation (WAMCO) for the cleaning of public areas in Hulhumale'.
At the signing ceremony held at HDC, Managing Director Suhail Ahmed signed the agreement on behalf of HDC. The Deputy Managing Director of WAMCO Yoosuf Siraj signed the agreement on behalf of WAMCO.
According to HDC, the agreement was signed with the aim of cleaning public areas of Hulhumale', separate the collected waste, and provide a sustainable solution.
Under the agreement, public areas developed in Hulhumale' will be cleaned and maintained, including roads, pavements, tree planted areas, parks and beach areas. WAMCO will collect "littered" waste in its cleaning. This type of waste includes plastic bottles, pulses, bags, paper, leafy waste, packaging and other such items.
The duration of the agreement is three years.