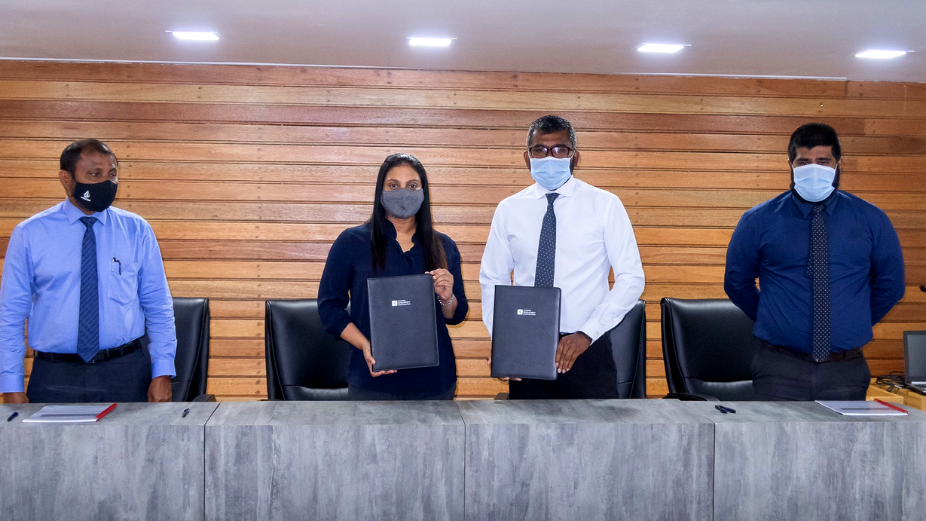 An agreement has been signed between Hulhumale' Development Corporation (HDC) and the Ministry of Education for the development of CHSE in Hulhumale' Phase I.
In a ceremony held yesterday, Education Minister Dr. Aishath Ali and Deputy Managing Director of HDC Ahmed Athif signed an agreement regarding the project, which will see the school being built on the 26,000 square feet of land near the Hulhumale' Stadium.
When the decision was made to relocate the school, Rasheed Carpentry and Construction (RCC) had initially been awarded a project to construct an 8-storey building at the location, valued at MVR 33 million. It is reported that RCC had even begun some work at the site.
Minister of State for Education, Mr. Ahmed Riyaz had stated to local news media that teaching is expected to begin in the new building in the year 2022. He added that the building's architectural plans have already been completed, and that RCC will be working on the new building as well.
CHSE, or Center for Higher Secondary Education, is the only government high school in Male'. It started teaching 41 years ago, making it one of the longest running higher secondary institutions in the country.
The main reason for the school's relocation is the space constraints of the current building. There are only 21 classrooms, which limits it from being converted into a single session school.