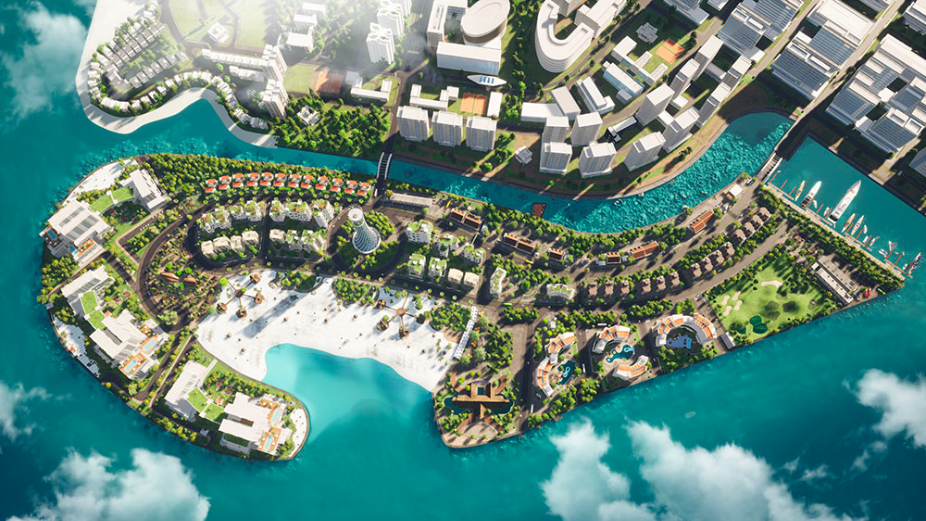 Housing Development Corporation (HDC) has disclosed plans to launch an integrated tourism megaproject in Hulhumale Phase II, dubbed 'Urban Isle'.
The plan was unveiled by the Managing Director of HDC, Ahmed Athif at the Corporate Maldives"GOLD 100 GALA" held last night.
In the northernmost region of Hulhumale Phase II, close to the Sheraton Full Moon Resort, land has been set aside for the Urban Isle project, which aims to create various kinds of tourism, according to an announcement made by HDC via its social media accounts. It has a 1,03,421 square meter footprint.
The Urban Isle project is to be developed independently of the Hulhumale' development project. It consists of the following:
Three medium-sized, 10-storey hotels — an area of 19,103 square metres
Three high-end, 10-storey hotels – an area of 50,681 square metres
Four 8-10-storey city hotels — an area of 2,850 square metres
21 six-storey guesthouses – 9,224 square metres of land
11 three-storey luxury villas – an area of 5,083 square metres
10 plots for construction of serviced apartments in 8-12 storey towers – 7,006 square metres
Nine plots of land – 9,474 square metres for business development
The integrated tourism island presents an expansive range of properties to invest in. The island welcomes every type of traveler, from international and domestic visitors, to budget travelers and those seeking an extravagant stay. The properties are positioned to offer short-term stays for transit purposes, as well as long-term stays for residents and digital nomads.
The business models proposed by Urban Isle include the lease model, fixed lease model, and JV model. Investor proposals are not restricted to any model, and investors have the opportunity to propose any business model.
For more information, visit https://urbanisle.com/