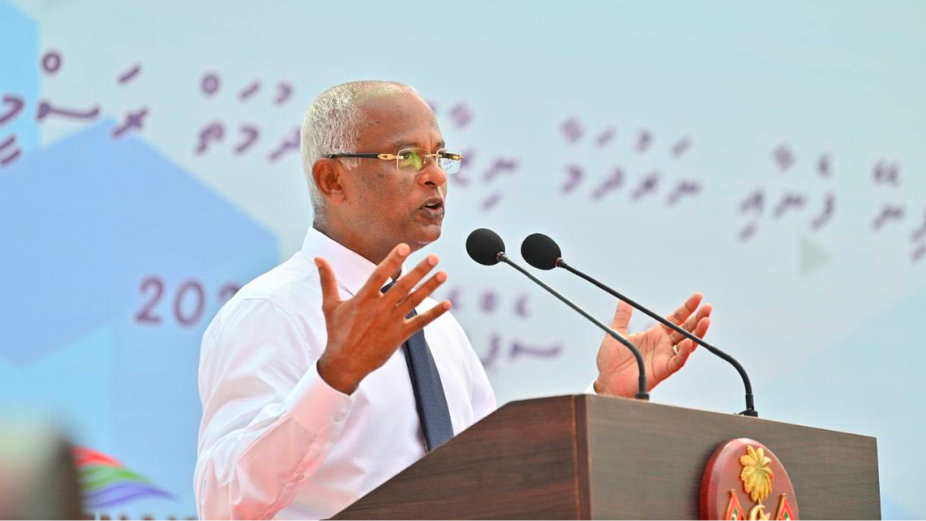 President Ibrahim Mohamed Solih on Monday stated that residents of Finey Island in Haa Dhaalu atoll will see more progress now that basic infrastructure has been established on the island. He made the remark during the ceremony held to inaugurate the installation of a water and sewerage system, a power generation network, and a new power house on the island.
The President said that the establishment of basic infrastructure and services on the island would make it a more liveable place. He expressed satisfaction with the positive changes being made to the island and expressed hope that they would enrich the lives of the island's residents. He also noted the new opportunities that would be available to the residents of Finey Island as a result of their proximity to Hanimaadhoo International Airport and the recent establishment of the Raajje Transport Link (RTL) services.
Reflecting on the challenges endured by the residents of the island over the years, President Solih identified the refurbishment of the island harbor as the next most important project to improve the island. The President stated that the administration would take this initiative seriously.
After inaugurating the water and sewerage service, the power generation network, and the new power house developed on Finey Island, President Solih toured the new power house and its administrative building.
The old powerhouse on the island was constructed over 18 years ago and it was located near the island's residential area, which led to noise and air pollution complaints. The new powerhouse includes a 570 kilowatt generator with a new power generation network.
The water and sewerage project on the island began in October 2019, with services beginning in September 2022, and the water supply service beginning in August 2022.These services are managed by the FENAKA Corporation.