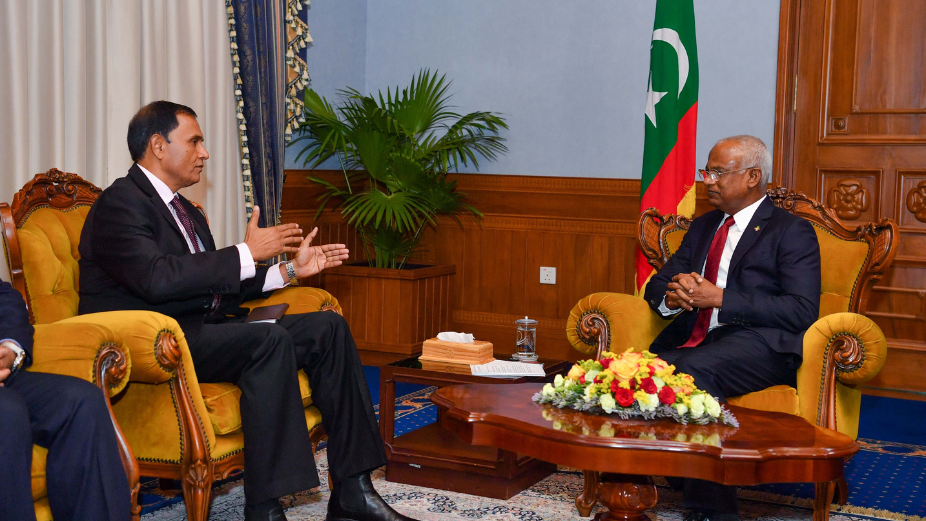 The High Commissioner of the Islamic Republic of Pakistan, H.E. Vice Admiral Ather Mukhtar (Retd), on Monday paid his farewell call on President Ibrahim Mohamed Solih. The meeting was held at the President's Office.
At the meeting, President Solih commended the High Commissioner for his sincere work and dedication in elevating the two countries' bilateral ties.
The President and the High Commissioner recalled the dynamics of the bilateral relations and the growth of collaboration. They also shed light on the strengthened people-to-people ties, health, tourism, and economic collaboration. Additionally, they discussed enhancing trade and tourism collaboration.
The President inquired about the post-recovery of the recent flood in Pakistan and the High Commissioner updated the President on the matter and expressed his gratitude to the government of the Maldives for the sentiment and assistance.
The call concluded with the President and the High Commissioner expressing confidence in building relations further over the coming years.