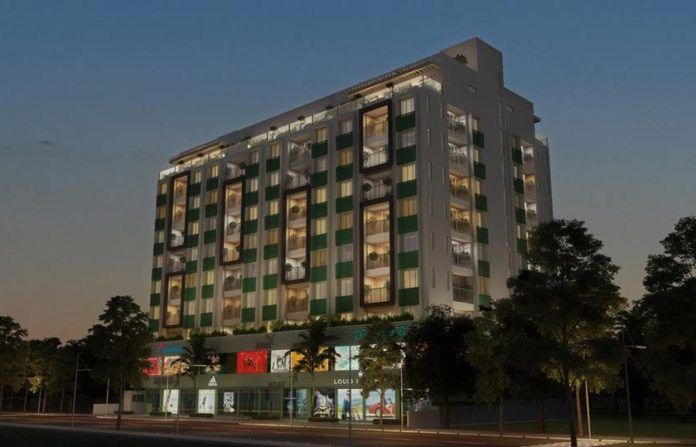 An Indian company has started preparations and unveiled plans to develop an apartment complex in Hulhumaale'.
The project was taken on by a company familiar in the Maldives, having completed Faculty on Education's new building along with the renovation and repair of IGMH building, they are Renaatus Project Pvt Ltd. This is the company's first endeavor into the Hulhumaale real estate development
The company has posted their vision and proposed plan for the complex. its features include a high end luxury penthouse at the top, swimming pool, a cinema, parking lot, gym and other outdoor amenities.
The land for development was rented out to Renaatus on the 15th of July this year and the project is to be completed within 2 years and 2 months. This new real estate property is located in the calm serene area just off the ferry terminal and comes in complete with shops and other in-house facilities for its tenants.
Rrenaatus is the only foreign company that has been given the opportunity to develop real estate in the Hulhumaale' area. All other companies currently developing such housing projects are all local companies.