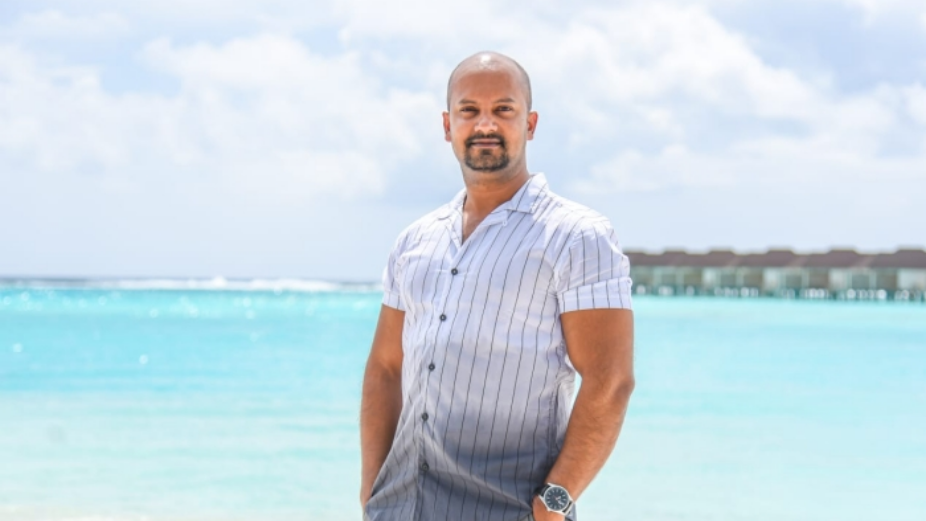 Upcoming gem Siyam World, Maldives, swanks a new addition to its pre-opening business development team and appointed Mohammed Shihab as Director of Sales & Marketing. Siyam World is scheduled to open on 28th of October 2021 and promised to be one of the most unique resorts in Maldives with an array of new and innovative experiences and adventures creating a well sought after five-star 24-hour premium all-inclusive product like no other.
Based on property and leading the sales team at Siyam World through a successful opening, Shihab will also be responsible for creating and overseeing global relationships with key partners as well as develop sales growth strategies and actions necessary to achieve the annual goals of the resort.
Born and raised in India but proudly half-Maldivian, Shihab fluently speaks Hindi, English & Dhivehi and brings more than 11 years of sales experiences with him from the Hotel Industry. Having a Masters Degree in Business Administration from Bangalore, India and a passion for the hospitality industry, he is passionate about driving a business and successfully close a good sales deal. As his name means "shooting star", he never fails to aim high and reach new goals. The team at Siyam World is confident that with Shihab's impressive professional experience and his "can do" attitude, the resort will be able to reach its targeted achievements and definitely make a splash in the industry.
Shihab has been efficient in the hotel industry since September 2011, starting his career as Sales & Marketing Supervisor at Meeru Island Resort and Spa, Maldives. He then took on a new challenge in the MICE sector, in September 2015, when he joined Westin Langkawi Resort and Spa as Senior Catering & Conventions Manager. He also held the position of Director of Catering & Conventions for a span of 3 years at the same property. In 2019, he joined The Standard, Huruvalhi Maldives and Sun Siyam Olhuveli Maldives as Assistant Director of Sales and Marketing before taking on Siyam World as his new project and to be part of an exciting pre-opening team.
Siyam World – a quirky 5-star, WOW! 24 hrs Premium All-inclusive island getaway that crosses cultures and borders and offers guests an endless array of 'never-seen-before' experiences to enjoy, including unlimited access to the Maldives' biggest floating water park. The natural 54-hectare island resort boasts an enticing variety of 21 accommodation categories from 1–6-bedroom villas and residences, ranging from 89 to 3,000 square metres; from lush Pool Beach Villas or expansive Beach Suites to the playful Over-Water Villas – complete with irresistible water slides. In addition to its quirky repertoire, Siyam World also features an exclusive enclave called The Beach House Collection, boasting breath-taking and spacious Beach Residences, a stunning Grand Water Pavilion and the magnificent Palace. All accommodation types overlook the pristine Maldivian waters, come with direct access to the ocean and feature generously proportioned indoor and outdoor living spaces with private pools.
Siyam World, Maldives is located in the popular Noonu Atoll, a mere 40 minutes' direct seaplane ride from Velana International Airport, and also accessible via a 30-minute domestic flight to Maafaru Airport followed by a 10-minute speedboat trip. For more information, visit Siyam World or follow on Instagram, Facebook, Twitter or TikTok. For booking enquires email: stay@siyamworld.com.