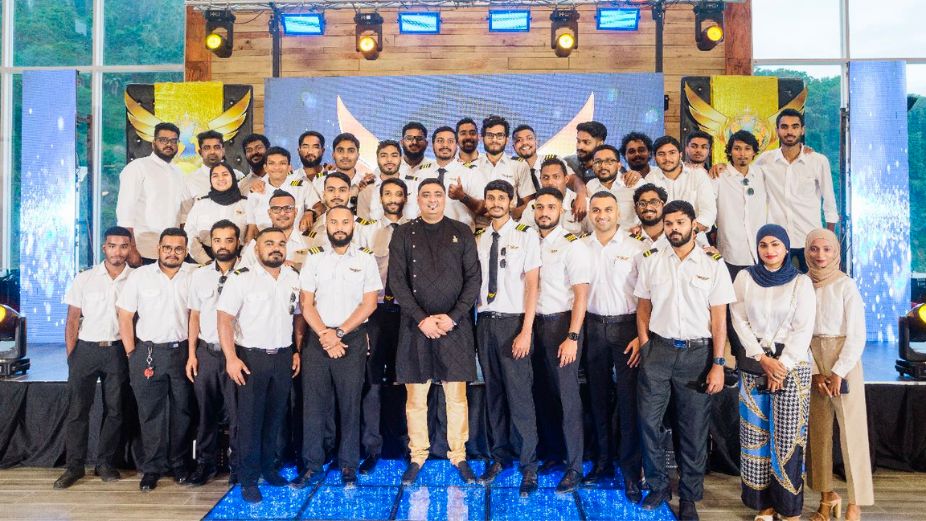 Highrise, a local event management company with 15 years of industry experience, is partnering with Royhle Aviation Academy, a prestigious aviation training institute to organize an aviation networking event in the Maldives. The event is scheduled to take place on 29th April 2023 at 16:00hrs.
The event will be held in the Auditorium of Maldives National University, Main Campus. At the event, keynote addresses will be given by the Senior Executive Team of Royhle Aviation Academy; Head of Training Captain Madhu Puliyankalath, Head of Quality Assurance Ms Cathy Cabalatungan and Head of Sales and Marketing Captain Joyance John Anbumani. This will be an excellent opportunity for the students to interact with industry experts and get their questions answered. Royhle Aviation Academy is approved by The Civil Aviation Authority of the Philippines, and it offers a comprehensive training program that allows students to acquire Pilot licenses starting from PPL, CPL, Multi-Engine, ATPL Theory, and Flight and Ground Instructor Courses. With over 20 finest fleet of training aircraft in the country including the multiengine aircrafts, Royhle Aviation Academy is committed to providing its students the best possible training experience.
Royhle Aviation Academy has graduated over 500 plus students from different countries, including the Maldives, India, Nepal, Bangladesh, Fiji, Japan, Vietnam, Australia, France, Saudi Arabia, UAE, Oman, Papua New Guinea, Malaysia, Iran, South Korea, Philippines and Indonesia. Royhle Aviation Academy takes pride in providing a multicultural environment that fosters learning, growth, and development.
The senior management team of Royhle Aviation Academy will take the opportunity to visit the Maldives and conduct a networking session at the aviation networking event. Royhle Aviation Academy has over 80 Maldivian students enrolled, and over 50 students have already been enrolled for different intakes for the academic year 2023.
"We are excited to partner with Highrise to organize an aviation networking event focused on careers and trainings in the aviation sector, particularly becoming a successful commercial pilot as the beautiful country of Maldives has such a flourishing and growing aviation industry," said Head of Training Captain Madhu Puliyankalath, from Royhle Aviation Academy. "We have a huge Maldivian student based enrolled in our Academy and hence this will be an excellent opportunity to meet the parents of our students and also for us to meet industry leaders, exchange ideas, and share more about the opportunities, the latest trends and developments in the aviation industry with the prospective students attending the seminar."
To attend the event, interested individuals are advised to register via the link: https://cutt.ly/Royhle before the deadline of 25th April 2023.