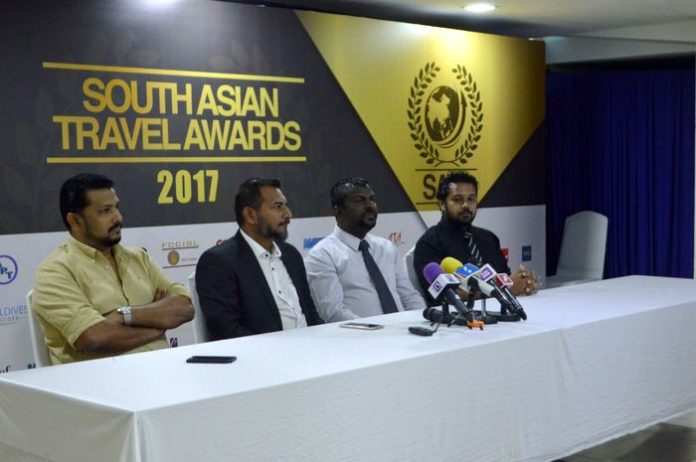 South Asian Travel Awards (SATA) announced their partners for this year's edition at a ceremony held at Champa Central Hotel on the 8th of July 2017.
Champa Central Hotel was named the hospitality partner for the Maldives, by which the hotel will host all evaluations and nominee presentations from the Maldives. Local partner Signatories included Sun Online, Maldives Insider, MV Hotels, The Island chief, PSM and Maldives TV. Meanwhile, The Chancery Pavilion has been chosen as the hospitality partner for central and northern India.
SATA's Vice President Suraj Khan commented that the SATA brand has been widely recognised throughout South Asia and the considerable increase in nominations proves the value of the brand by the tourism industry as a whole. More than 414 nominations from the Maldives, Indian, Srilanka, Bhutan and Nepal have been received for 39 categories for this year's edition.
SATA was first launched last year by the Maldives based events company Highrise, having received endorsements from all regional tourism boards and associations. SATA remains to be the first ever regional travel awards endorsed by multinational associations, providing the tourism sector of the South Asian region with recognition for their services and facilities while encouraging to raise the overall hospitality standard of the South Asian Region.
Photo Credits: Highrise