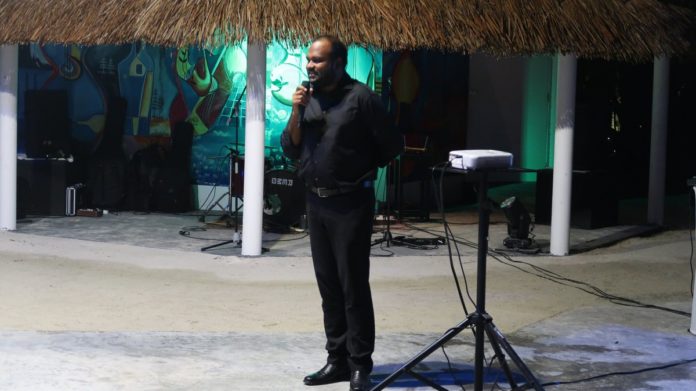 Minister of Tourism, Honorable Ali Waheed attended the closing event of Paramotor Maldives held at Adaaran Select Hudhuranfushi, Maldives on the night of 14th March 2019. The Paramotor event was held in collaboration with Sky Guys Pvt Ltd and 10 pilots from all around the world.
Mr. Ant and Mr. Tim Green showed off their extreme talent gliding over the open ocean surrounding Adaaran Select Hudhuranfushi. In an interview to the press, they mentioned how much they enjoyed flying over Maldives and experiencing the beauty of Maldives from a bird's eye view. They added that Maldivians showed extremely hospitable behavior and complimented the locals during their trips to over 30 islands.
After the Paramotor show, the Minister opened the official ceremony explaining that the idea for bringing Paramotors to Maldives came up from his time spent in Salisbury, Manchester. He concluded with the expression of his hope for the video taken while flying the Paramotor in becoming an important tool to market the Maldivian Tourism Industry.