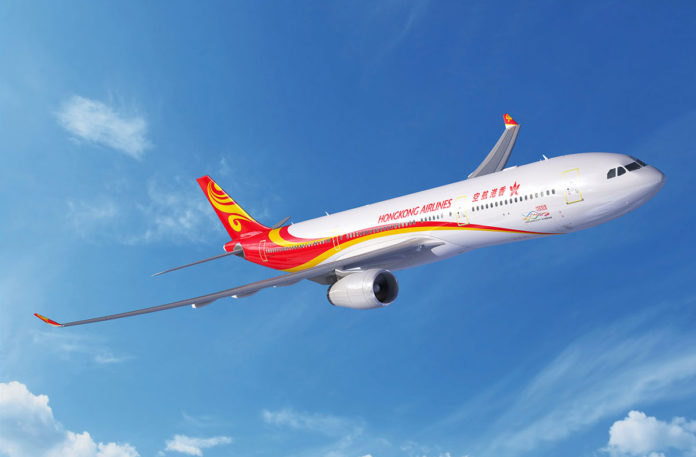 Hong Kong Airlines announced plans to commence operation of three-time weekly services to Maldives starting from 16 January 2018.
According to sources, the airlines will operate its Airbus A330-300 aircraft between Hong Kong and Velana International Airport in Maldives. With an immersive range of in-flight entertainment options and splendid gourmet meals in the air, Hong Kong Airlines is looking to deliver an unforgettable flight experience to customers.
According to Mr Wayne Wang, Assistant Director of Commercial at Hong Kong Airlines, Maldives symbolises the perfect getaway for a growing number of travellers and a 5.9% year-on-year growth during the first eight months of 2017 was recorded by the Ministry of Tourism Maldives. Therefore, Hong Kong Airlines is looking to meet this demand by striving to provide customers from Hong Kong and beyond with more choices than before.
The flight time between Hong Kong and Malé is approximately six hours. According to the current plans, flights are scheduled to depart from Hong Kong to Maldives every Tuesday, Thursday and Sunday at 1755 Hrs (GMT +8) and arrive in Velana International Airport at 2205 Hrs (GMT +5). Similarly, flights are scheduled to depart from Maldives to Hong Kong every Monday, Wednesday and Friday at 0005 Hrs (GMT +5) and arrive in Hong Kong at 0925 Hrs (GMT +8).
Established in 2006, Hong Kong Airlines is a full-service airline firmly rooted in Hong Kong. The airline operates an all-Airbus fleet, comprising of 31 passenger aircraft and four freighters and boasts an international network covering nearly 40 destinations across Asia Pacific and North America. Hong Kong Airlines has been awarded the internationally acclaimed four-star rating from Skytrax since 2011. It was also the winner for Asia's Leading Inflight Service in World Travel Awards 2015.