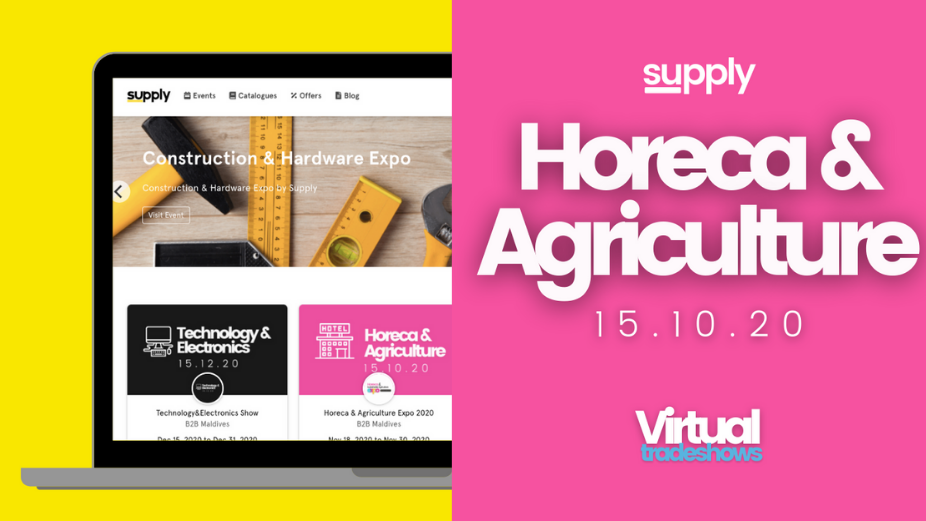 HoReCa & Agriculture Expo conducted by Supply.mv is set to begin on the 15th of November. Held completely online, this event will allow suppliers both small and large to meet and showcase their products to resorts, hotels, guesthouses and cafes.
The Ministry of Tourism has endorsed the event, noting that the expo can assist small businesses in the short-term as well as long-term.
Ibrahim Nazeem, Manager of Enzi spoke about their sponsorship of the event; "We are very excited to partner with Supply.mv for this year's HoReCa & Agriculture Expo, we believe this will be a great opportunity to connect with buyers in the hospitality industry and a great avenue to market our products."
In addition to Enzi Maldives, some of the other category sponsors of this event include Redbull, Kimirica Hunter, Brotherhood Enterprises and T&D Water and Energy Green Solutions.
"We believe that as Maldives' top B2B marketplace it is our prerogative at this time to support the industry, and help to foster trade", said Raid Shaaz Waleed, Managing Director of Supply.mv, "we encourage all suppliers big and small to get listed in the virtual expo".
For enquiries regarding the event, call 9466156 or email jazlaan@supply.mv.