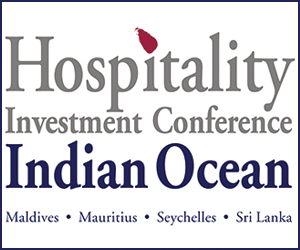 Returning for the third time in 2016, Hospitality Investment Conference Indian Ocean (HICIO) 2016 started today in Colombo. With content that is relevant to the hospitality investment landscape in the IO, HICIO 2016 will continue to enable dialogues amongst hotel owners, operators and managers, developers, investors, bankers, architects, suppliers and more by providing a 2-day networking and business matching platform to further facilitate hospitality investment.
HICIO 2016 is a part of the Asia-focused Hospitality Investment series organised by Sphere Conferences, the conference arm of Singapore Press Holdings Limited (SPH). HICIO focuses on the markets of the Maldives, Mauritius, Sri Lanka and the Seychelles within the Indian Ocean (IO) region. Hon. Ravi Karunanayake, Minister of Finance of Sri Lanka and the former Minister of Tourism, Arts and Culture of the Maldives, emphasised the importance of the open skies policies which would directly impact demand for tourism and hospitality services in the IO region.
Corporate Maldives is the media partner for this event & will bring updates about this conference.