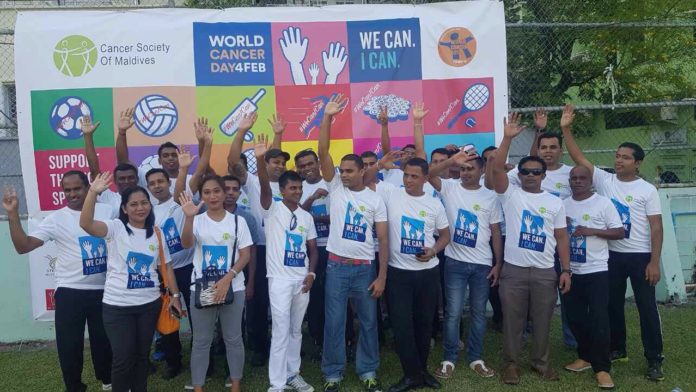 Hotel Jen Maldives had a meaningful journey in February 2017, when it collaborated with the Cancer Society of Maldives in an effort to create awareness of cancer through multiple activities.
The journey began with the campaign "We can, I can", organized by the Cancer Society at Henveiru Stadium-football grounds, where lots of sports activities were planned for the evening.
On February 4, 2017, Hotel Jen staff, including senior management, supported the "We can, I can" fundraising awareness campaign by participating in the sports activities held from 4 pm until 6 pm. Hotel Jen Malé, Maldives also set up a fresh juice counter at the event, from which 30% of the sales made on the day were donated to the Cancer Society.
From February 1 to 28, 2017 the hotel held a fresh juice sales campaign during which 30% of the total sales made on fresh juices will be donated to the Cancer Society.
On February 5, 2017, Hotel Jen Malé Maldives, in collaboration with the Cancer Society, held an awareness session explaining cancer awareness to hotel staff. Sixty-four colleagues participated in the session, where Dr. Abdul Malik, co-founder of Cancer Society, explained the root causes of cancer, how to detect it at the early stage and its prevention and cure. The Cancer Society distributed pamphlets and flyers at the end of the 1-hour awareness session.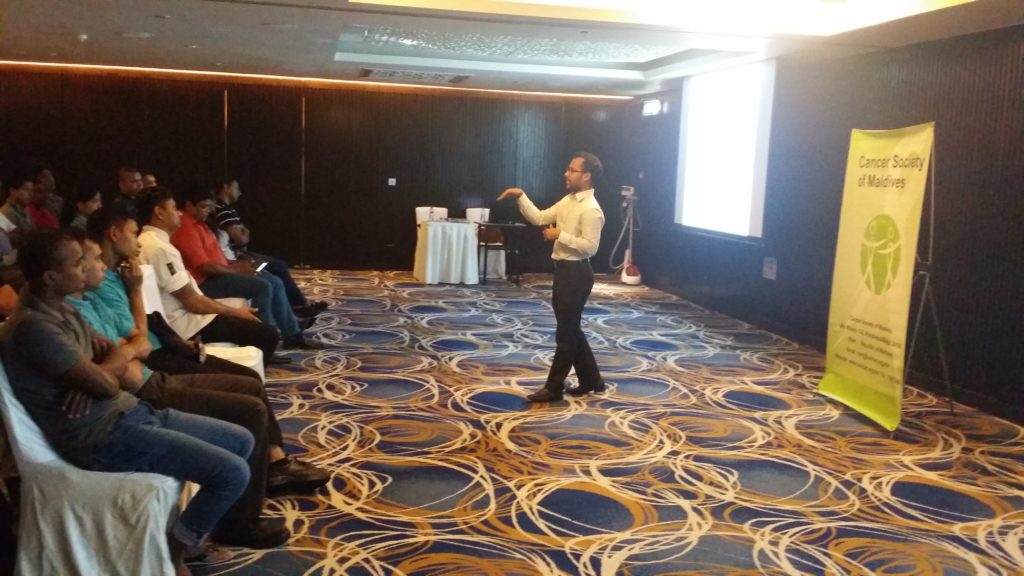 Hotel Jen Malé Maldives General Manager Mr. Rahim Flynn, said "We are very proud and honored to join this campaign, which is our 5th year of supporting cancer awareness campaigns in Malé, Maldives. We look forward to continuing this journey for many more years. This is only possible because Hotel Jen has a highly motivated staff force that is committed to CSR activities; they are very forthcoming when it comes to offering their support and pledges."
Hotel Jen hopes to wrap up the fresh juice fundraising campaign on February 28, 2017, and hand over 30% of the sales to the Cancer Society in March. The staff of Hotel Jen also helped raise US$660 for Cancer Society by contributing to the sale of T-Shirts for this special event. The hotel wishes to thank everyone for their support and cheer.