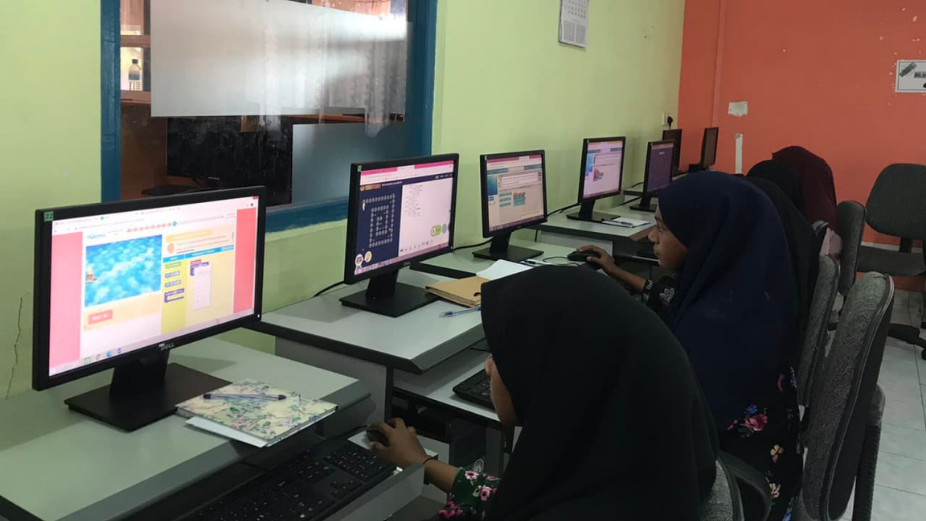 Similar to last year, Hour of Code is happening across the Maldives this year. The event is happening on the 18th December 2021, Saturday. This event is locally organised by Women in Tech Maldives to mark the global Hour of Code.
Hour of Code is a global event which takes place each year during the Computer Science Education Week, from December 6th to 12th. It is part of the global movement reaching tens of millions of students in 180+ countries. The program includes a one-hour introduction to computer programming for participants of all ages in a fun way.
The Hour of Code at womenintechmv is endorsed by the Ministry of Education. Dhiraagu is the main partner of this event. The event is supported by Bank of Maldives, Ooredoo Maldives, Allied Insurance company and Think Learn Institute.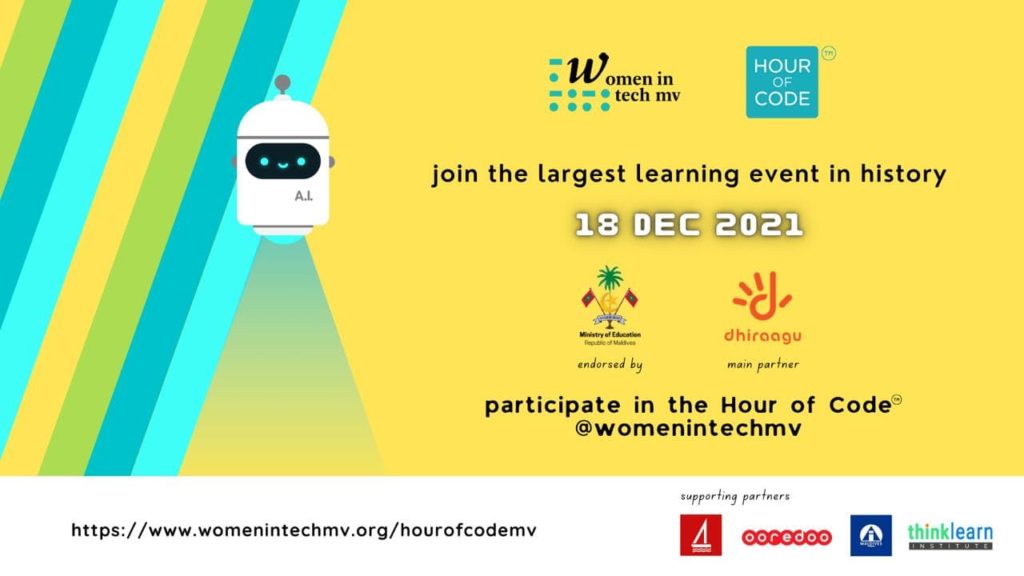 This event will be conducted virtually and physically. Main event will be conducted virtually over Google Meet. Physical sessions will be held simultaneously in different locations of the country. Schools, institutes, civil societies or community groups can register to have the session physically if they prefer. Both physical and virtual classes will be facilitated by a team of mentors specially trained to conduct the session. Hour of Code team will be training the mentors and sharing resources to conduct the sessions.
Registrations for this program are now open. Individual participants or Institutes can use the relevant registration links on https://www.womenintechmv.org/hourofcodemv to participate in the event. Registrations are open till 9th December 2021.
This is a great opportunity for students of all ages to learn computer science because it helps nurture problem-solving skills, logic and creativity. By starting early, students will have a foundation for success in any 21st-century career path.
WOMEN IN TECH MALDIVES is a non-profit organization working to inspire, empower and celebrate women in Science and Technology with the aim to accelerate the growth of women in science and technology by creating opportunities that foster innovation and build the community.