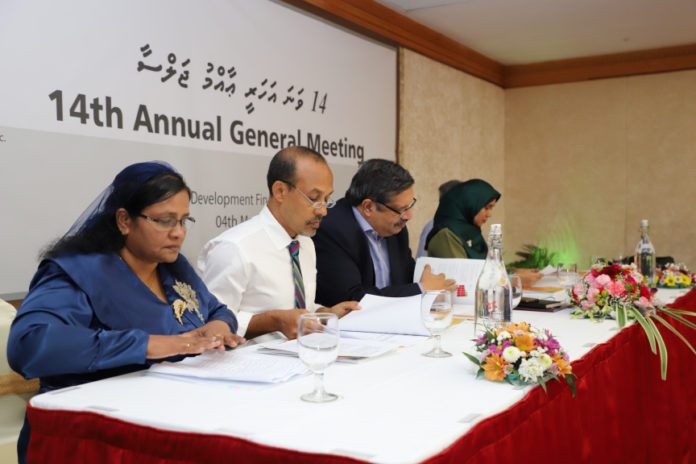 Housing Development Finance Corporation (HDFC) has announced that they are to distribute MVR 22 per share as dividend for the financial year of 2017.
This was announced at the 14th annual general meeting of HDFC held at Hulhule' Island Hotel (HIH) on the 4th of May 2018. HDFC recorded MVR 81.2 Million as net profit, making 2017 their record profit year. Thus their decision to distribute MVR 22 per share.
Additionally, shareholders agreed to assign Price Water House Coopers as their external auditors for the year 2018.
HDFC is an entity that provides housing scheme loans as well as facility products. Such facilities and schemes are released on two methods. One is through the conventional method and the other being through HDFC Amna, under the sharia-compliant methods.
HDFC was incorporated in 2004 under a special decree by the President of the Republic of Maldives with the help of the World Bank. The company was transformed into a public limited company in 2008 with the sale of 51 % to a few international parties. Owners of this 51% include Islamic Finance Corporation, Asian Development Bank and Indian based HDFC Investment.