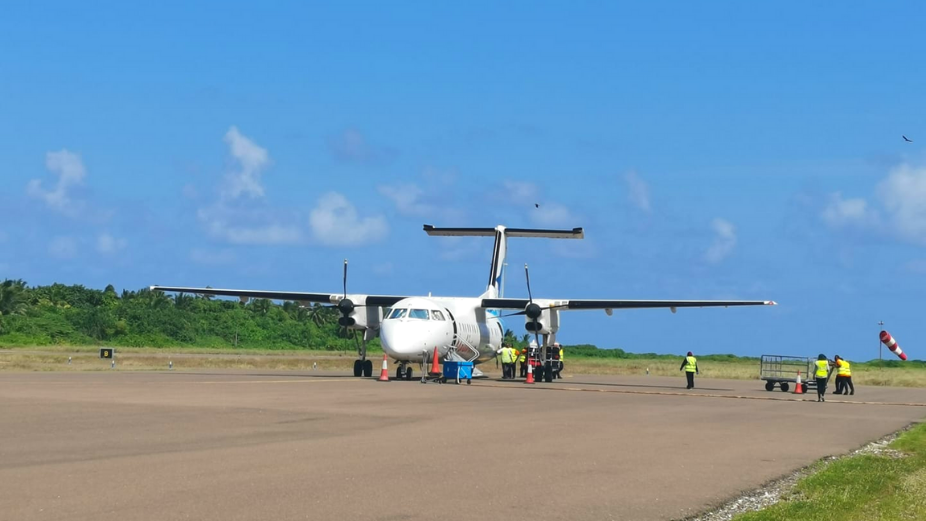 Ministry of National Planning, Housing and Infrastructure has announced plans to seek financial assistance for the development of domestic airports worth USD 133 million (MVR 2 billion) under the 'cross-subsidy' model in six islands of the Maldives.
In January this year, the government announced the development of airports in four regions and opened opportunities for interested parties. The first islands to be opened for airport development are:
B. Thulhaadhoo
B. Bilathfahi  
Th. Vilifushi
Haa Dhaalu Atoll. Makunudhoo
In addition to these islands, Planning Ministry has included an island from the south of Faafu Magoodhoo and Raa Atoll. However, an island has not yet been decided to build an airport in the south of Raa Atoll.
Cross subsidy project consists of spending and completing a government project in order to attain islands, lagoons, or land in the Maldives. These projects will force the government to give away more islands, lagoons, or lands to individuals.
The government has detailed cross-subsidy as an allowance or relief provided by the state to a person who has invested his or her own funds in a project carried out under an economic policy or social policy for the public benefit of the state. "The island, the land, or the land that is leased as a change."
Planning Ministry has estimated that the largest expenditure will be incurred on Vilufushi Airport. The airport development project on the island is estimated to cost USD 33 million (MVR 508 million).
The planning announcement includes the estimated cost per airport.
Haa Dhaalu Atoll. Makunudhoo – USD 23,300,000
B. Bilehfahi – USD 23,600,000
B. Thulhaadhoo – USD 21,900,000
Th. Vilufushi – USD 33,300,000
F. Magoodhoo – USD 8,200,000
R. Atoll – USD 23,600,000
The Ministry stated that each airport is a separate project and if any party is expressing interest, they should specify which airport project they will be developing or financing. Additionally, if the interested party is only going to be financing the project, they should spend a minimum amount of USD 5 million.
Under the policy of submitting proposals to the government without invitations to bid, interested parties will be able to submit to the Economic Ministry via email:  proposals@trade.gov.mv.