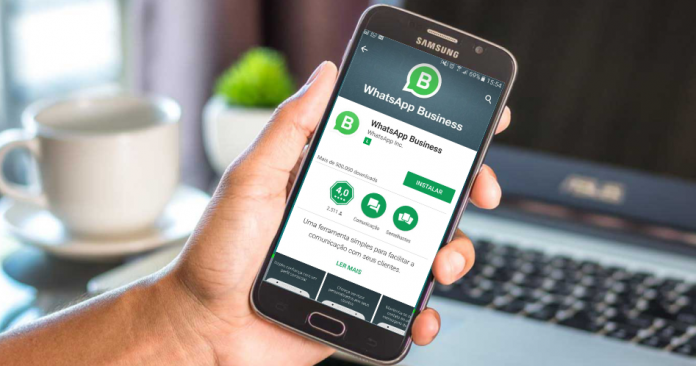 By Bee Digital
About Bee Digital: Bee Digital is a digital marketing agency in Maldives that specializes in social media marketing, search marketing (SEO), content marketing, marketing automation and web development.
Bee Digital's services specifically designed for the tourism industry can facilitate you in reaching potential customers and help you introduce your products and services to increase sales. Contact Bee Digital at: marketing@orcamedia.goup
Technology plays a major role in today's developed world for businesses to communicate with their customers. In today's internet-based world, customers want to interact with businesses the same way they interact with their friends and family; through texts, chats, emoticons, and posts. Therefore, businesses need to adapt to the customers' requirements.
In January 2018, WhatsApp introduced WhatsApp Business. A downloadable app that was built with the small business owner in mind, allowing them to easily connect and interact with customers by using tools to automate, sort, and quickly respond to messages. It has several interesting features that can help businesses keep in touch with their existing customers and to reach out to potential new customers.
Here are the 5 ways WhatsApp Business can help your business to grow.
1- Interactive Communication with Customers
WhatsApp Business has a feature to create business profiles that will be listed as a 'Business Account'. It will contain helpful information for your customers, like a description, address, email address, website, trading hours and more. Business can also create awareness of new promotions and events that might be taking place, through your business profile on WhatsApp. WhatsApp Business has interactive features including group formation, display pictures, status, and stories, business can create engaging content to get closer to customers. This can help to increase your brand identity with customers and it enhances customer loyalty to your business.
2- A Secure Platform to Communicate With Your Customers
In WhatsApp Business, the business profiles for your business will be unique to your business. It will only be made after WhatsApp has verified your business accounts. It requires end-to-end encryption and two-factor authentication (2FA) to verify. Therefore, it safeguards both business and customers, and eliminates the possibilities of your customers coming across fake accounts or facing instances of fraud. As the security level is very high in WhatsApp Business, the chance of misconduct or facing bad publicity will be very less. It ensures authenticity of your business profile to your customers. This will lead to increased trust and customer loyalty to your business.
3- Global Reach of Over 1.5 Billion Users
There are over 1.5 billion active WhatsApp users in 180 countries and it makes WhatsApp the most-popular messaging app in the world. WhatsApp is free and it has a high penetration rate in many countries. It is a universally used platform and WhatsApp Business can help reach out to your customers easily around the globe.
4- It's Flexible and Accessible
WhatsApp Business is a mobile app that lets customers easily access the portal via mobile devices or from a web browser. Business can handle customer chats any time anywhere instantly. WhatsApp Business has a feature to label and sort business contacts according to your target market or any other customer criteria. It also has a quick replies feature that businesses can create a list of frequently sent messages and it can be used to easily answer commonly asked questions.
5- Automated messaging
WhatsApp Business has a special feature that allows automated messaging to customers. Business can set custom greetings and away messages, as well as quick replies, which makes WhatsApp a convenient customer service tool. Moreover, WhatsApp Business also allows businesses to instantly connect with all their contacts by sending out a "broadcast" with important updates or news.