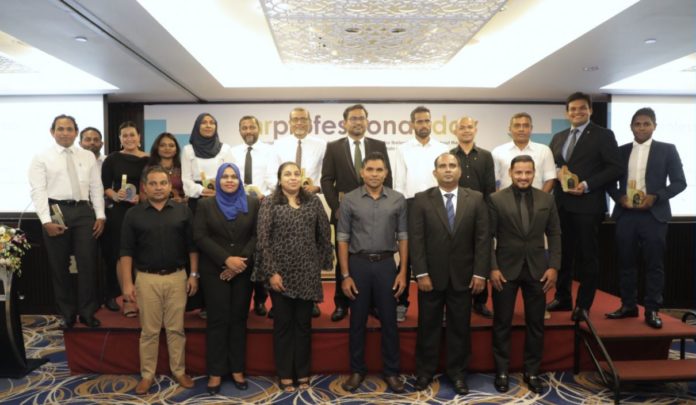 Maldives HR Awards, a classic platform to recognize organizations that put people first along with other key factors was held last night.
The ceremony took place at Hotel Jen, where the Vice President elect Faisal Naseem inaugurated the awarding event.
From the category of 'Leading Leaders Training Association', Constance Resorts and Hotels received the award. The Excellence in Learning and Development Award went to MACL and Adaaran Maldives.
Villa College was nominated as the organization to hold the most numbers of trainings to be held in the industry.
Best Health and Wellness Initiatives Award was handed to MTCC and St. Regis while Ooredoo Maldives received the Excellence in Leveraging HR Technology Award.
Next Generation Employment Initiatives Award was awarded to Dhiraagu and Four Seasons Maldives. The Staff Recreational Activities Award for 2017 went to Customs Maldives and Jumeirah Vittaveli Resort.
In a speech given through the ceremony, Mr. Faisal Naseem thanked the HR Maldives for taking an initiative to award the bodies who have contributed to the world of HR and he spoke about the importance of HR within organizations.
A software for the Human Resources Management was launched through the ceremony as well as a program called 'CEO Day'.