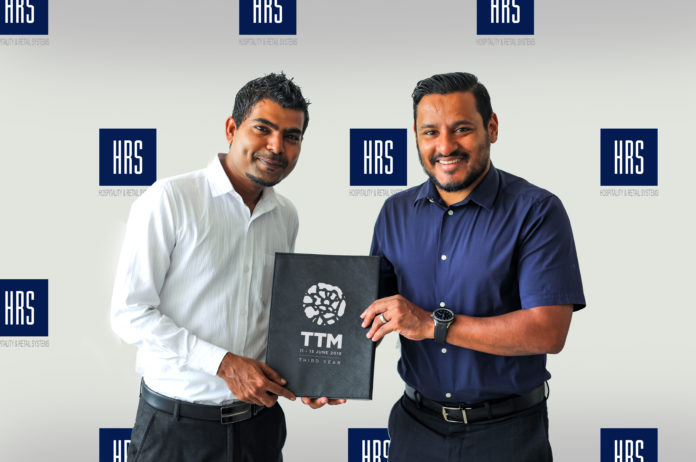 Hospitality & Retail Systems (HRS) has signed as a gold partner for Travel Trade Maldives (TTM) 2019. From HRS, the agreement was signed by the Area Manager for Maldives, Mr. Abdulla Mohamed while the Chief Executive Officer of Orca Media Group, Dr. Hussain Sunny Umar signed the agreement on behalf of the company.
HRS is Oracle's largest hospitality partner worldwide, providing coverage in over 50 countries to more than 3000 customers. Recognized as a platinum partner, HRS offers a wide range of innovative solutions to its customers, these include: Property Management, POS, Spa & Guest Activities, Business Analytics, Payment Gateway, Mobile Applications, Channel Manager, Online Distribution Services, Finance and HR Systems, Passport Scanning & Recognition, plus much more.
TTM is the largest platform connecting the travel trade community of the Maldives to the global network of travel professionals. For the past two years, TTM has invited over 500 travel agents, PR firms, media groups and related travel trade professionals to Maldives. TTM aims to facilitate the tourism industry of Maldives to reach the ultimate target of 2 million tourists with over USD 3.5 billion in receipts by the end of 2020.
TTM consists of four components which are;
TTM Travel Summit
Pre-scheduled Meetings
Maldives Supplier Expo
TTM Awards & Gala Night
More than 300 hoteliers, suppliers, related industries and travel industry professionals from the Maldives and abroad are expected to visit TTM to be held from 11th-13th June to network, negotiate and discover the latest industry opinion and trends in the Maldives.