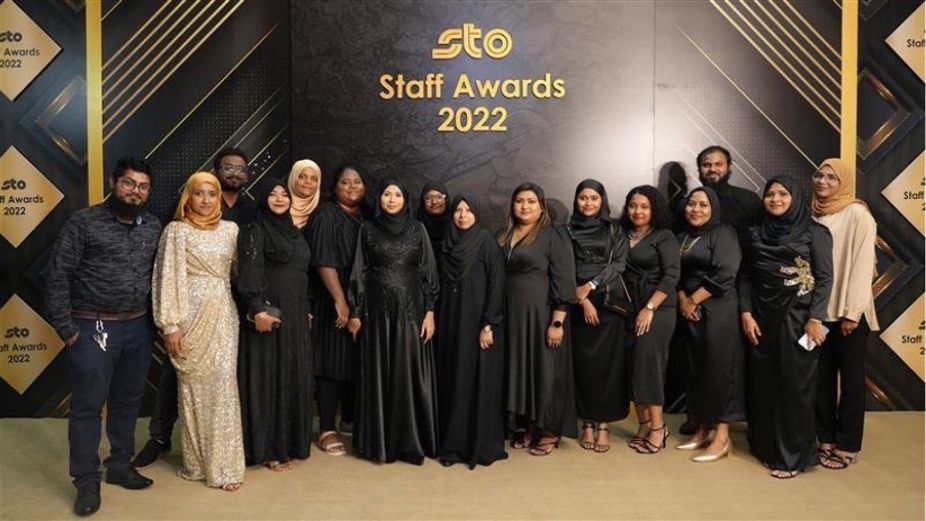 National HR Day was marked in the Maldives on 22nd February 2023, the first celebration of its kind. The day is dedicated to HR professionals and people leaders across all organizations and levels, who drive a company's success by managing its most critical asset, its employees.
At State Trading Organization (STO), the leading government-owned trading company in the Maldives, HR plays a proactive role in identifying and addressing workforce challenges and opportunities, and in shaping the overall culture and direction of the organization. In the early days, manual processes were used in HR at STO, and hence more focus had to be put on administrative tasks. Over time, the role of HR expanded, and emphasis was placed on strategic functions such as talent management, employee development, employee engagement, and organizational design. With its efforts, STO is now an ACCA-approved employer and has successfully embarked as a brand employer nationwide.
The HR department at STO is currently led by four managers who are each responsible for four distinct functions including Talent Acquisition, Talent Development, Talent Analytics, and Employee Relations. All the functions work harmoniously in tandem to ensure a skilled, happy and motivated workforce within the organization.
Mohamed Shimhaaz, Talent Analytics Manager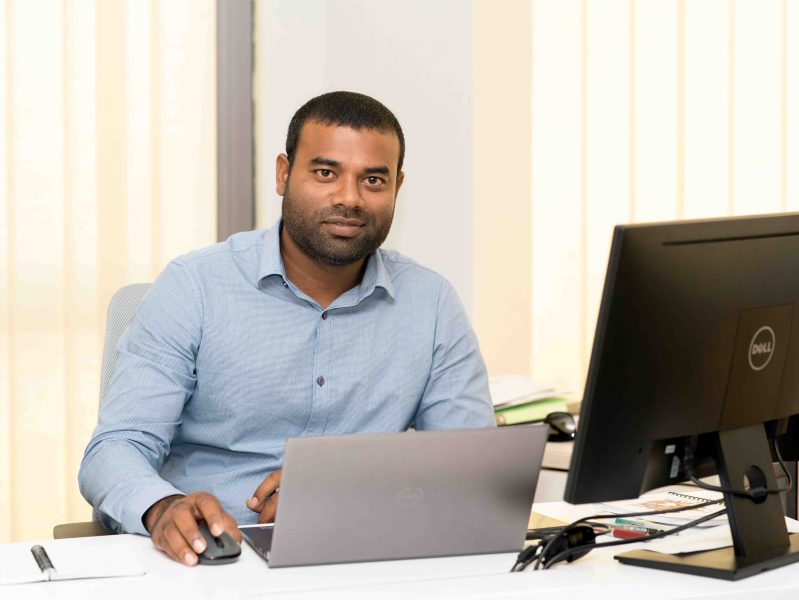 As the Talent Analytics Manager, Shimhaaz's roles include ensuring talent availability for current and future operations of the company, managing the HR system, and securing talent data is readily available for management and decision-making. He also oversees employee performance, goal appraisal and workforce planning.
According to Shimhaaz, STO strives to keep employee productivity and morale high in various ways. "Employees receive competitive compensation and benefits packages, along with flexible work arrangements for better work-life balance," says Shimhaaz. "STO also offers attractive benefits to its employees such as comprehensive health insurance, professional development and training opportunities, engagement activities, and STO recreational club activities. What's more, STO prioritizes agility, learning, adaptability, creativity, innovation, and tech-savvy practices in every work setting."
Thooza Saeed, Employee Relations Manager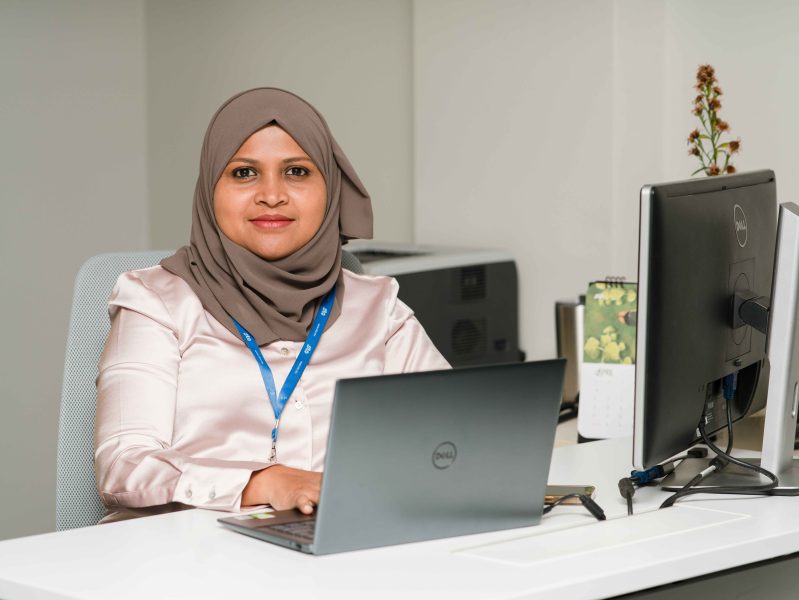 Thooza Saeed is the Employee Relations Manager at STO, responsible for managing the relationships between the organization and its employees while ensuring that their rights are protected and concerns are addressed in a timely and efficient manner. Her main responsibilities include creating a positive work environment, developing and implementing employee engagement programs along with initiatives to improve retention rates, and overseeing payroll and attendance processes.
Thooza reveals that STO's engagement programs and initiatives are designed to create a positive and supportive work environment for employees. "These initiatives have brought employees closer together and helped create a positive and supportive work environment," she says. "Some of the memorable ones include the STO Staff Awards, an appreciation function that recognized and celebrated employees in various categories; STO Little Wonders, a daycare assistance program for STO employees; and the Staff Privilege program, an initiative to enable our employees to enjoy various discounts from privilege partner outlets."
Awareness campaigns are also frequently conducted at STO to promote mental well-being and health, according to Thooza. "A series of training sessions and seminars have been held to educate employees on various aspects of mental health, gratitude, and emotional intelligence, which provided employees with valuable insights into managing stress, anxiety, and other emotional issues. STO has taken it a step further by providing offering an insurance policy that covers psychological treatments as well."
Mariyam Lulu, Talent Development Manager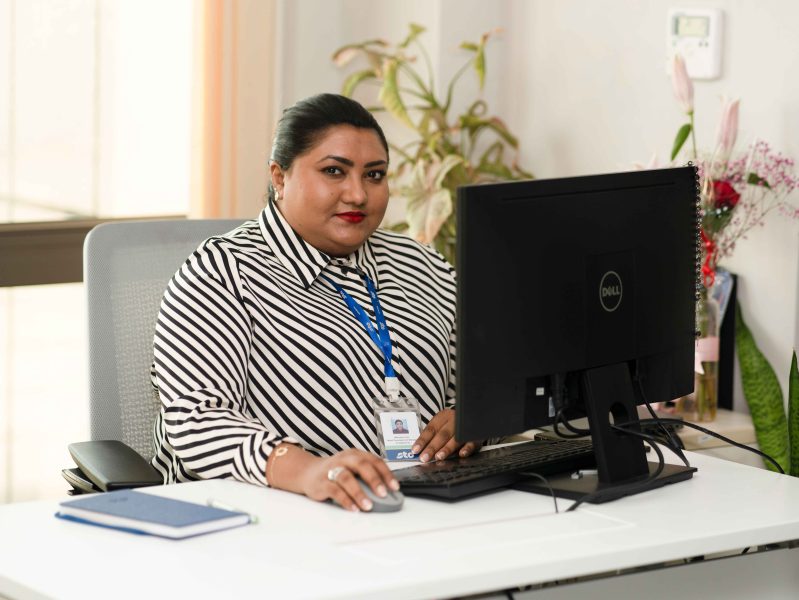 Lulu is the Talent Development Manager, whose role involves developing the workforce in accordance with the company requirements. Her primary responsibilities include conducting training programs for the staff, administering STO-sponsored development courses, focusing and monitoring potential programs, and training to retain the staff on personnel development, and seeking potential programs or training to optimize the work efficiency of staff to serve the nation.
"Back in the day HR has been focusing on daily operations in managing staff-related affairs," says Lulu. "However, now our focus is broader than just managing the daily operations. With the globalized, agile, diversified culture and joining of a new generation of workforce, we are constantly on the verge of seeking the emerging HR trends and attempting to harness them into the current culture with the intention of providing the ideal employee experience providing them with a safe working environment where they could freely show their creativity and innovative ideas. Today, we analyse the areas we need the talent, how to cultivate the talent and instil a constant learning culture to upskill our workforce."
"We listen to our employee needs and delivers above or beyond to bring out their productivity," she adds. "It is not only their performance that matters to us, but their and their loved ones' health and wellbeing as well. We believe taking proper care of our people is the most vital aspect for a high-performing culture. We often receive numerous CVs showing interest to join the family, and we are flooded with hundreds of applications for an opening."
Hawwa Ihsana, Talent Acquisition Manager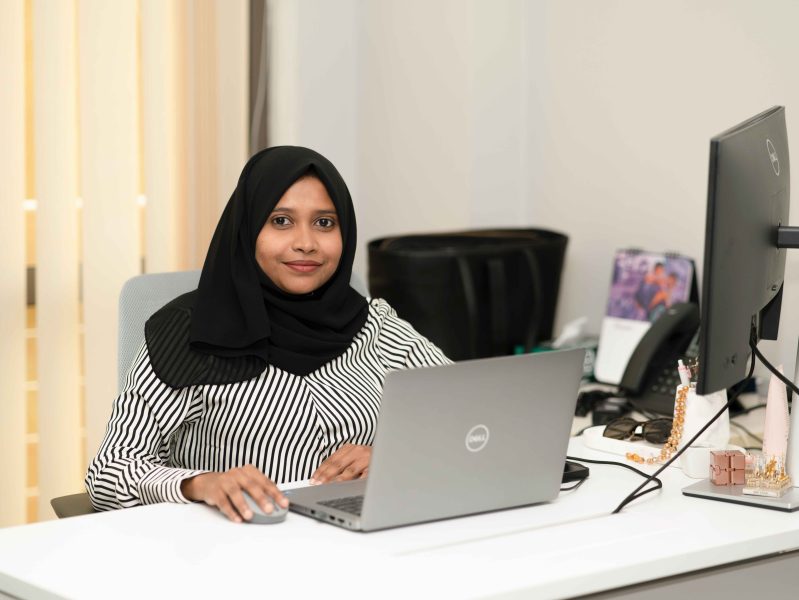 Ihsana is the Talent Acquisition Manager, responsible for leading the talent acquisition team and ensuring the recruitment of top talent for the organization. According to Ihsana, recruiting and retaining top talent requires a comprehensive approach that extends beyond compensation and benefits.
"At STO, we have established a powerful employer brand that aligns with our values and culture," she mentions. "Apart from competitive compensation and benefits packages, we provide high-quality opportunities for professional development and career advancement, such as short-term and long-term trainings. We foster a positive and supportive work environment that encourages collaboration, creativity, and innovation, and we prioritize flexible work arrangements and are currently exploring options for remote work to enhance our modern work culture."
"We also recognize and reward our employees for their contributions and achievements through various rewarding mechanisms," Ihsana adds. "As part of our effort to promote creativity and innovation, we encourage employees to participate in project development, giving them an opportunity to contribute their ideas and perspectives to our company's growth and success. By focusing on these key factors, we have increased chances of attracting and retaining top talent in today's highly competitive job market."