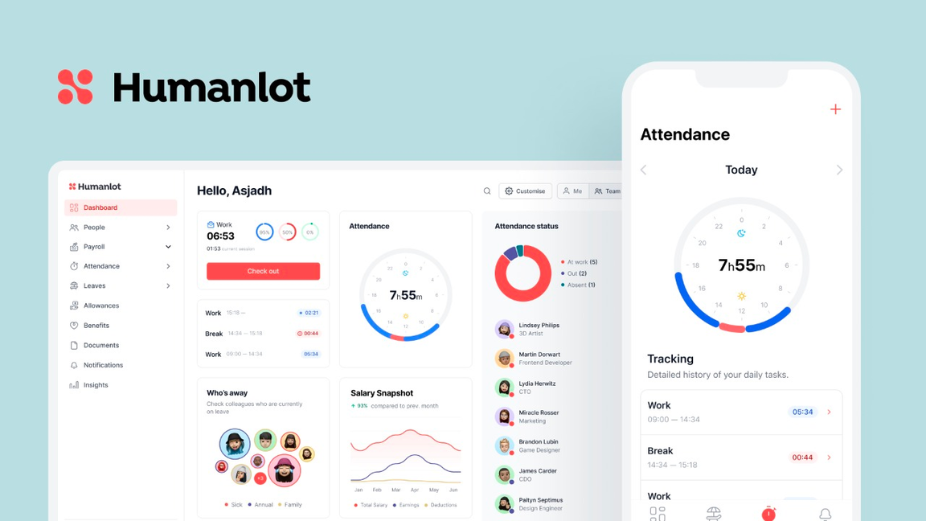 The HR department of any company is overwhelmed with juggling multiple tasks as they deal with recruitment, training, processing payroll, maintaining records, and more daily. Their role is made more complex if they are not supported with the proper tools and have to conduct the majority of the tasks manually.
Having faced such challenges during their expansion, especially during COVID-19, Loopcraft developed Humanlot to ease the HR operations of companies. Designed for fast-moving teams of all types and sizes, each feature added to the platform has been carefully put together to be highly customizable and flexible.
Some notable features present within the platform include:
Customization of policies
Each workplace operates differently and they require an HR platform that can support their operations. The Humanlot platform does just this by allowing companies to customize policies. This means that the companies have full control of how they set their attendance, leaves, allowance, and benefit policies. Companies are not restricted by any set rules and can tailor the platform to work the way they like.
Track attendance using various time tools
Whether companies offer hybrid work options or have employees working out of the office, Humanlot comes with multiple attendance tracking options such as biometric devices, virtual check-in, geo-location, etc. This grants employers the opportunity to create a flexible work environment for their employees.
Create multiple shifts
Assigning shifts is currently a big and monotonous task, especially for companies with numerous departments. This platform solves the issue by allowing HR to assign and create shifts for various groups of employees. Companies can also send notifications and allow employees to take free shifts.
Provide various health and financial benefits 
Humanlot provides the opportunity for companies to provide employees with health & financial benefits or customize their own. Through the platform, employers can streamline pension, loans, and scheme payments.
Generate payrolls in under 10 minutes
Since the entire platform syncs all employee data along with any deductions or additions as per the policies set, the payrolls can easily be generated in under 10 minutes. Additionally, companies can generate payrolls and send the sheets directly to their local banks. The integrations present and auto-syncing system are of great help to the finance and accounting department of the company.
Humanlot has recently launched its mobile app which makes it easier for the employees to send in requests, track their attendance, view payslips, and access important work documents virtually anytime, anywhere.
The platform is compatible with companies of all sorts, even if their departments or branches operate differently from one another. Each feature present on Humanlot is customizable, giving teams the power to make it work the way they do.
For more information, visit the Humanlot website: https://humanlot.com
To request for a demonstration of the platform, email: hello@humanlot.com