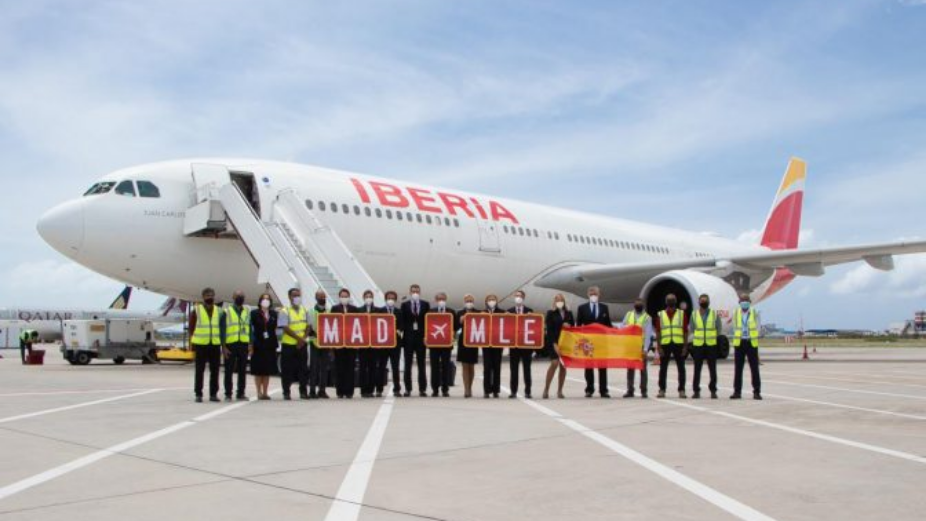 The Spanish airline, Iberia has commenced direct flights from Madrid to Male' with its first scheduled flight that arrived at Velana International Airport on 3rd July 2021.
With its maiden flight IB6791 operated by A-330/300 EC-LYF and with 218 passengers-, Iberia has arrived to the heavenly Maldives, famed for natural beauty, turquoise waters and white beaches –and also safe from COVID.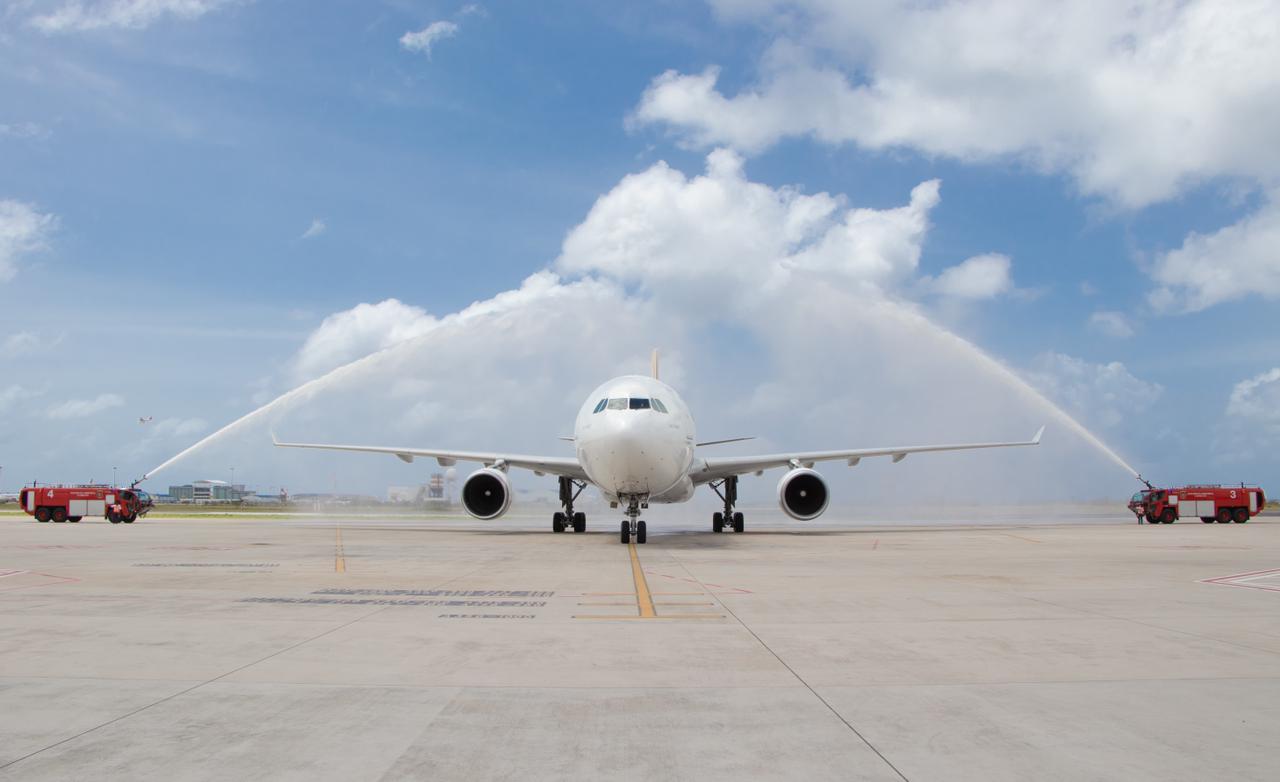 The airline will use Airbus A-330/200 and A330/300 on the route, with capacity for 288-292 passengers, respectively, with a total of 15.120 seats. On its Airbus A330/300, Iberia offers Business, Premium Economy and Economy cabins.
From July until 30 August 2021, the Spanish airline will make three weekly flights to the islands' capital, Malé, departing from Madrid on Mondays, Wednesdays and Fridays, and returning on Wednesdays, Fridays and Saturdays. Both outgoing and incoming flights are timed for easy connections in Madrid to other Iberia destinations in Spain and the rest of Europe.
Maldives Marketing & PR Corporation's Managing Director, Mr. Thoyyib Mohamed said: "Iberia Airlines' maiden voyage to the Maldives from Spain represents a new step for the Maldivian tourism industry and the connectivity between Southern Europe and the Maldives. Iberia Airlines commitment and trust in the Maldives is yet another example of the industrys' belief that Maldives is one of the safest destinations to travel to right now. With our targeted marketing efforts in the Spanish market, we look forward to welcoming travelers from Spain and Southern Europe to the sunny side of life".