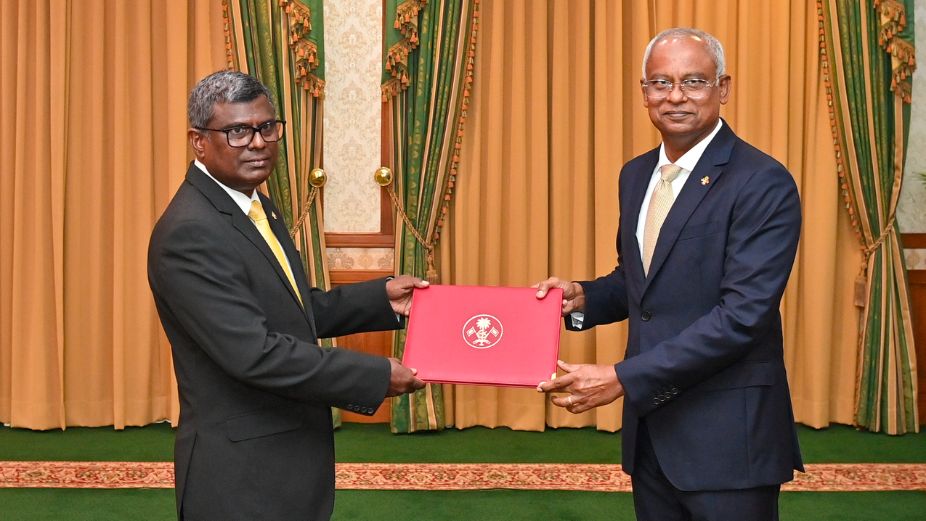 President Ibrahim Mohamed Solih appointed Ibrahim Waheed as a Minister at the President's Office on Wednesday. Mr Waheed was presented his letter of appointment at a ceremony held at the President's Office yesterday afternoon.
Mr Waheed had earlier served as the Chairman of the National Social Protection Agency (NSPA) from April 2009 to February 2012 and as the Financial Executive and State Minister for the Ministry of Health and Family from February 2011 to February 2012.
He also served as the Company Secretary for the Maldives Stock Exchange (MSE) from September 2007 to March 2018, and as Deputy Managing Director and member of the Board of Directors of FENAKA Corporation Ltd.