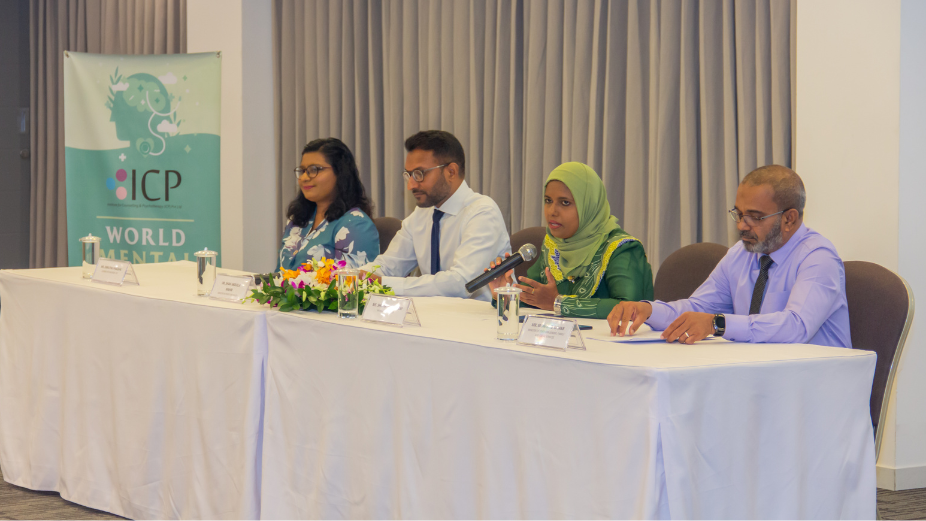 Institute for Counselling and Psychotherapy (ICP) has held a special panel discussion to mark World Mental Health Day.
The panel discussion discussed the impact of working conditions on mental health. The panelists of the panel discussion were Minister of State for Health Dr. Abdulla Shah Mahir, Minister of State for Gender, Family and Social Services Mohamed Shihab, MD of ICP, former Gender Minister Shidhatha Shareef and ICP psychologist Dimut Pasqual.
During the panel, discussions were held on the psychological issues faced by people due to the prolonged working environment and the impact of work stress on their lives. Discussions were also held on the 24-hour working culture in the Maldives, how to deal with some of the difficulties faced in the workplace, and how to manage "work anxiety".
During the panel discussion, the panelists also noted some of the difficulties faced in treating mentally ill patients in the Maldives. In this regard, they noted that there were difficulties in providing assistance to those in need due to the lack of resources in the island nation, and that the government was working to resolve the issue. Discussions were also held on changing people's perceptions of mental illness and the importance of familiarizing it among health workers as well.