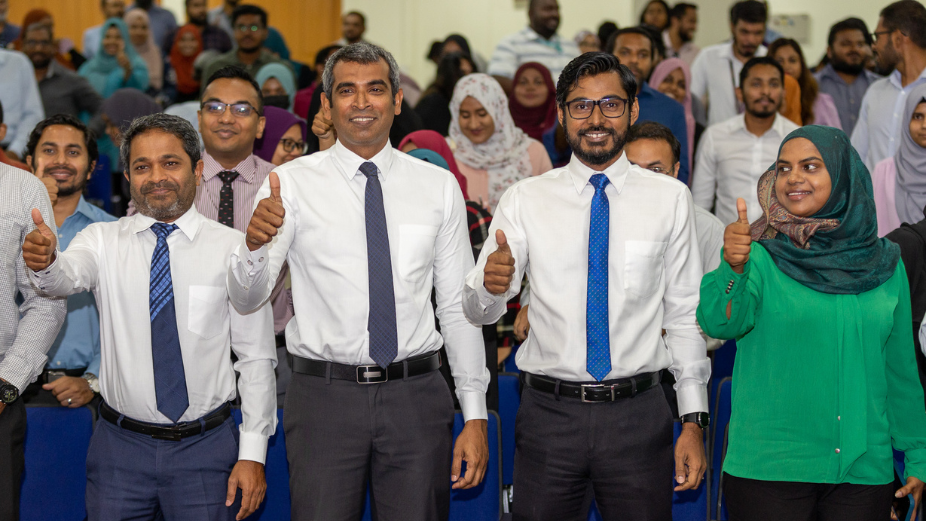 Institute of Chartered Accountants of the Maldives (CA Maldives) has commenced the IFRS and ISAS Forum for Accounting Standards today. The opening ceremony of the forum was attended by members of the CA Maldives Council, members of the Technical and Standard Committee and senior officials of the accounting industry.
Speaking at the ceremony, Auditor General and President of CA Maldives Hussain Niyazy expressed his gratitude for the assistance provided by the Malaysian Institute of Chartered Professional Accountants (MICPA). He also appealed to all participants to make the best use of the forum.
Speaking at the ceremony, Commissioner General of Taxation and Council Member of CA Maldives Fathuhulla Jameel highlighted the importance of IFRS and ISAS standards, as well as CPD sessions.
To be held at the Auditorium of Maldives National University (MNU) Business School, the forum will be attended by two members of the Malaysian Institute of Chartered Professional Accountants (MICPA), as well as former Auditor General and partner of Naeem and Jinan LLP, Mr Ibrahim Naeem. The sessions focus on the latest updates on accounting standards (IFRS & ISAS), the new standards as well as the practical application of standards. CA Maldives stated that the CPD sessions will improve the quality of audits conducted by audit firms.
CA Maldives aims to provide education and training to institute members and accounting professionals in the Maldives, and to further strengthen and develop the accountancy profession in the Maldives. The forum will also highlight the changes that are taking place in the international auditing process and the changes that will bring about changes in the work of auditors and accountants.
A total of 200 participants, including audit firms and others, are participating in the forum.