The International Monetary Fund (IMF) has forecasted that Maldives' real GDP growth will see an 18.9 percent increase during the year 2021.
According to IMF statistics, Maldives' real GDP growth sharply dropped by 32.2 percent in 2020. This is mainly attributed to the disruptive effects of the COVID-19 pandemic and consequent border closure on the country's main economic driver, its tourism industry, and the economy as a whole.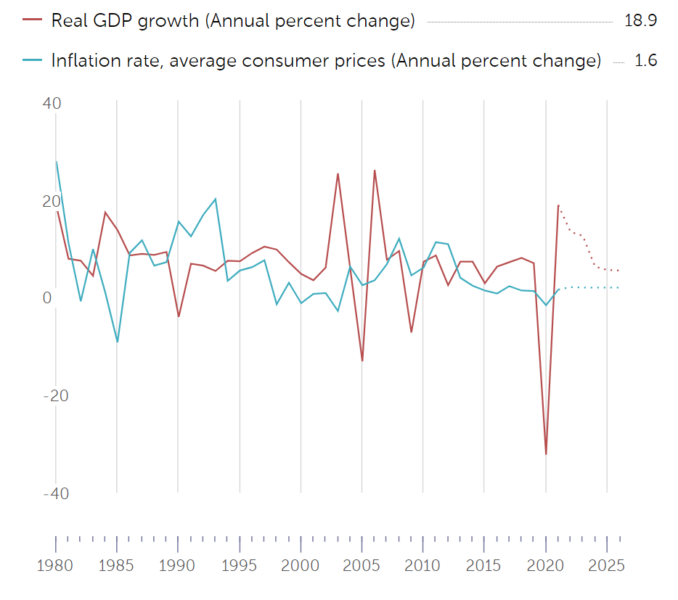 However, after the border reopening, tourism has steadily picked up. As a result, Maldives' economy has made its way onto the path of recovery much faster than expected.
IMF projects that in 2022, Maldives' real GDP growth will be 13.4 percent, while in 2023, it will experience a 12.6 percent increase.