A solo exhibition titled "Impermanence" by talented local artist Ahmed Amir opened at the National Art Gallery.  
Ahmed Amir is an accomplished artist, graphics designer, 3D artist and musician. 
The opening ceremony was inaugurated by the mother of the artist. Also in attendance were the Minister of Arts, Culture and Heritage, ministry officials and a number of local artisans. 
The exhibition showcases over 40 oil paintings by the artist, inspired by the natural beauty of the Maldives.  
Coupled with poetry, the paintings featured at the exhibition captures fleeting moments as seen in the movement of clouds, waves and water. The exhibition also features a set of merchandise using the artworks including tote bags, notebooks, pencil cases and bookmarks.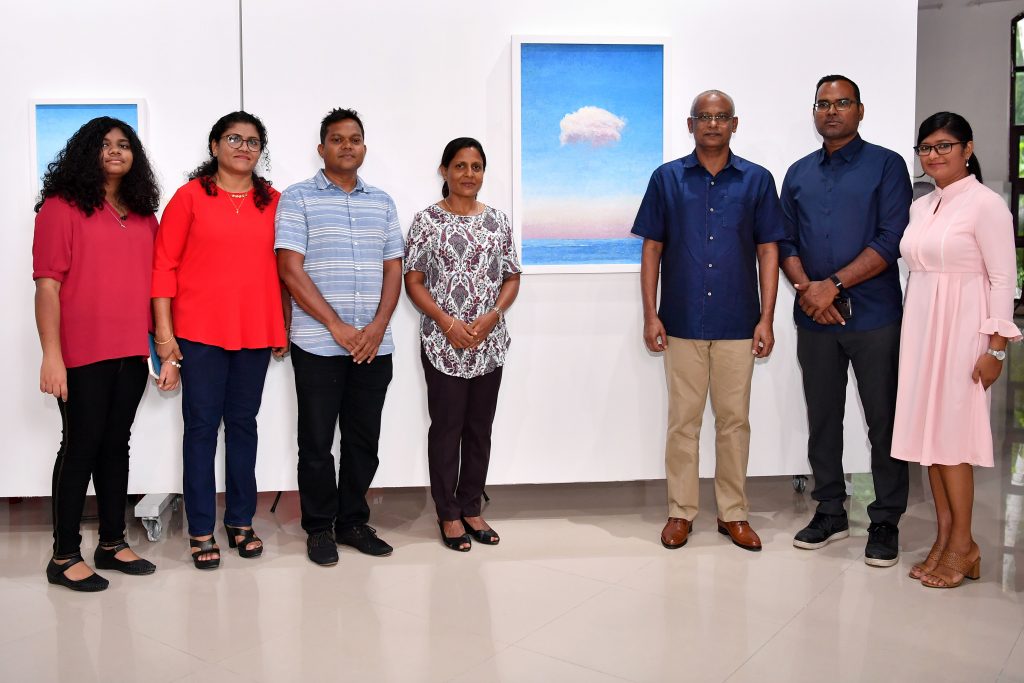 Amir describes the exhibition as "It is about a fleeting moment, the impermanence of life and everything around us, from which we seek meaning."
President Ibrahim Mohamed Solih and First Lady Fazna Ahmed have also visited, toured and inspected the artworks. 
The exhibition, presented in association with the National Centre for the Arts, is held from 8-12 November at the National Art Gallery.